For one reason or another, I'm not in a terribly good mood today. This may be because despite going to bed at 1 last night, I didn't get much sleep or it may be because the weather is shifting and turning cold. It may be that I'm just down about being single. I don't really know, but all I've done today is sew and go to the grocery store.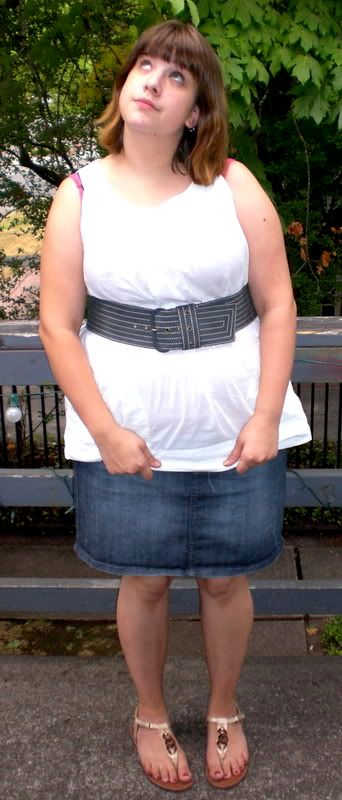 Top:
Gap
Skirt:
Torrid
Shoes:
Gap
Belt:
Old Navy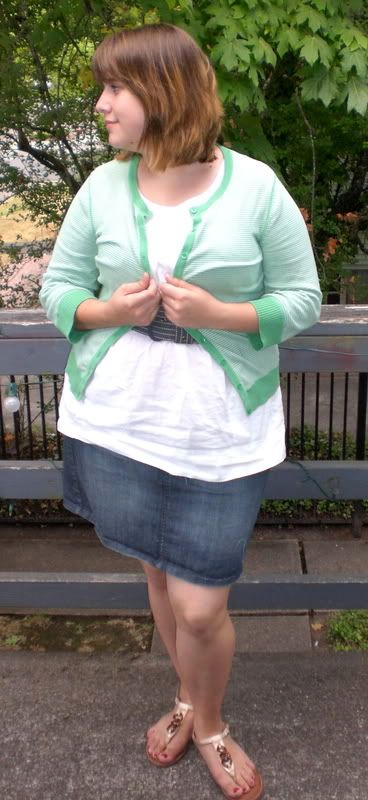 Cardigan:
Old Navy
Top:
Gap
Skirt:
Torrid
Shoes:
Gap
Belt:
Old Navy
I finished my second dress today, though, and I'm pretty happy with it.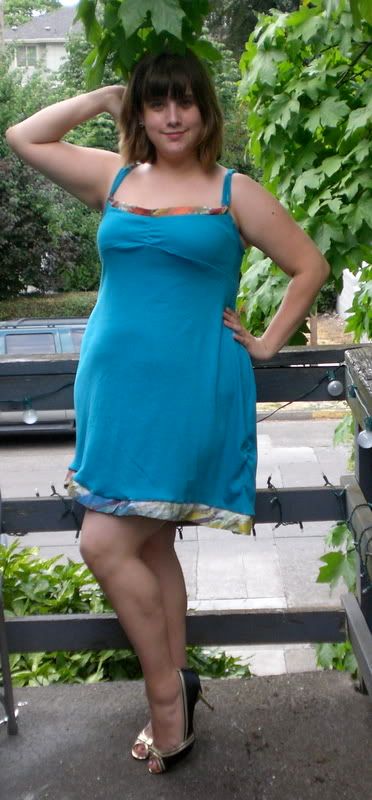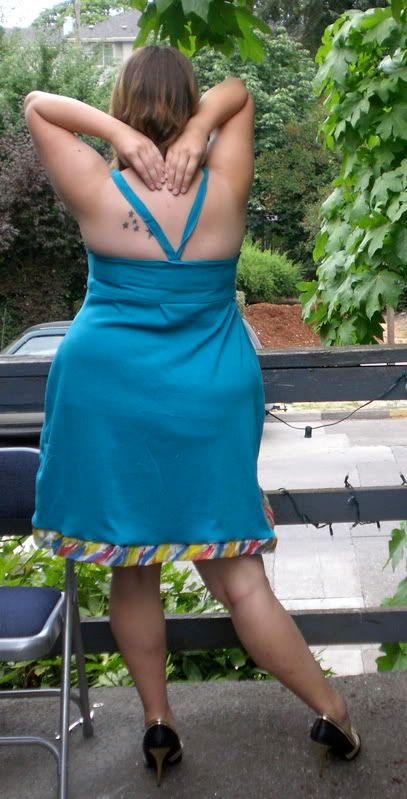 It doesn't fit exactly right, but that should hopefully be easy enough to take care of.

Rather than having showing seams (I really don't trust myself enough for that!) I painted a piece of white fabric with yellow, blue, red and gold fabric paint then sewed it to the hem and neckline. I'm pretty happy with the results. While looking for my white fabric, I found a really big piece of yellow satin that I'm thinking of making a bubble dress with. More to come on that.