So last night was the third episode of Project Runway season 3. I already have a favorite (Suede) and a most hated (Stella) and a serious beef with the judges. First, I don't agree with who they kicked off last night because the second-worst design I thought should have gone. But my bigger issue with it is what won!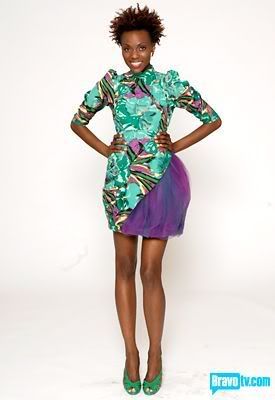 This is Kenley's design and as soon as I saw it I was reminded of: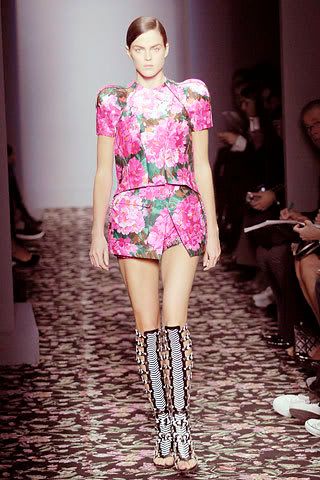 Balenciaga Spring 2008. I HATED this collection and spent months and months ranting about it and generally defaming Nicolas Ghesquière. I thought the structure of it was unflattering and the prints looked like they belonged in a retirement home and the stitching made the whole ensemble look like an exploded floral baseball. Ick. I know Kenley's design isn't as bad as all that, but it's supposed to be made for a night out on the town. Who would want tulle sticking out of the side of their dress for a night out on the town?
On the other hand, Leanne's design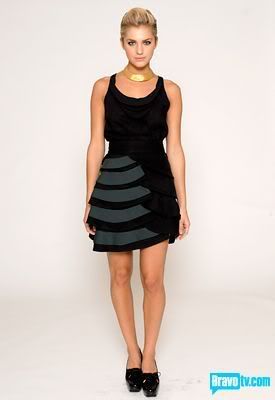 Was by far my favorite. I love that the structural elements are different colors on the left and right and that she kept the top so simple and that it resembled her inspiration picture so much! I may be moderately biased, though, she's from Portland and you know I'll always root for the hometown favorite.