Wow!  It's been forever, hasn't it?!  Well, I've moved and didn't have internet at my new apartment until I got a new Mac today and can pick up other people's wireless.  Swanky.  So that's why I haven't posted in the last month and a half.  However, now that I'm here, I have two outfits to show you!  Ya-ha!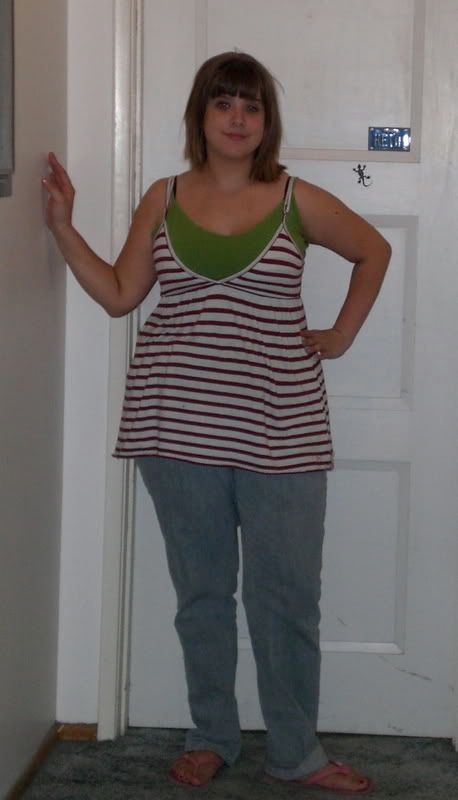 Went shopping in this.  In fact, I went on a shopping binge today.  Some would call it a spree, but I feel like there's something unplanned and spontaneous about a spree.  This was more like binge drinking, where you know you should stop but the more you drink (buy), the better you feel...even if you will regret it in the morning.
Shoes:  
Victoria's Secret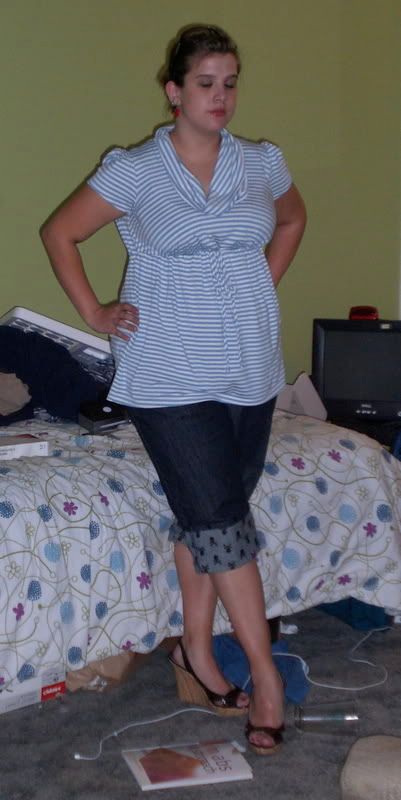 After I'd showered.  All new clothes!  And I went to Michael's in this.
Shoes:  
Charlotte Russe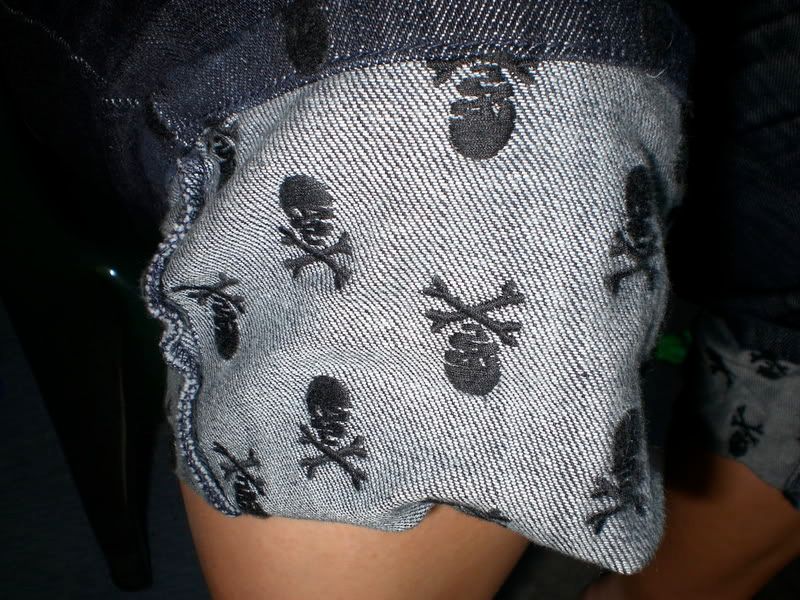 Detail shot.  Yes, these pants are ridiculous.  I fucking love them.
My roommates and I may have a small obsession with 1. the Twilight series, 2. Family Guy, or 3. Making lists.  You never know.