Today was another relatively uneventful day. I've been having a really hard time sleeping recently and so I didn't wake up until 2 in the afternoon. I need to break that habit! To that end, I bought some sleep aid pills at Fred Meyer's.

Top:
Dear by Amanda Bynes
for
Steve and Barry's
Jeans
:
Torrid
Shoes:
Charlotte Russe
This was too goddamn hot for walking around. Kaitlin and I went to the bank and then to this cool second hand store by campus called The Clothes Horse (finds to come later) and then to
McDonald's
. I hadn't had fast food since before Mike and I broke up, so it was a treat. I'm going to say I don't miss ingesting that crap on a regular basis.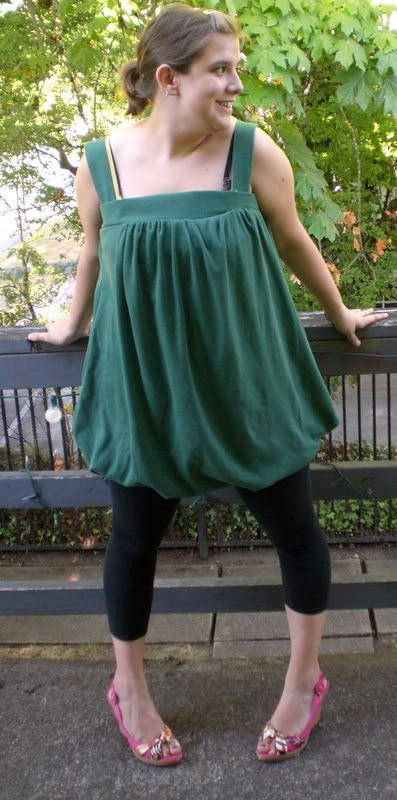 This is one of the finished products from my sewing experiment! I'm going to say it's not fantastically well sewn and it is WICKED short, but I finished it! On to dress #2!