There's a second hand store on 13th by campus. Yesterday, I convinced Kaitlin to check it out with me. Turns out, it's very reasonably priced (my most expensive item was $18) and has some real gems.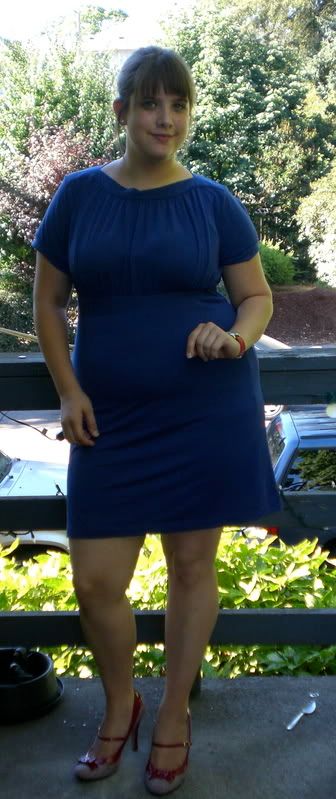 The dress I'm a little concerned about, it's pretty clingy. I think my mom's constant demands that I wear a slip may have some validity. But I like the color and the cut is very mod. It reminds me a lot of the 60s. The shoes are dollhouse, I'm not sure about how I feel about wearing second hand shoes....but they're adorable and pretty comfortable, so we'll see.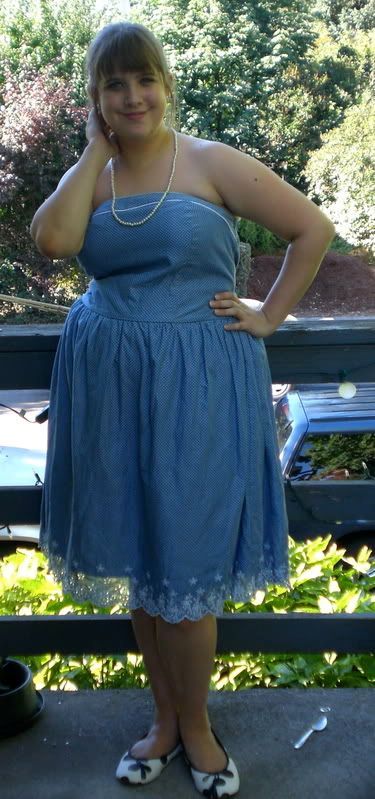 This dress is from Torrid (seems I can't escape the damn place) and is a bit too big for me. I'm going to take the sides in some. The shoes were $8 and they're Steve Maddens! Woo hoo!
I think I've discounted secondhand shopping too much in the past. I never do it because I tell myself there won't be anything in my size. Maybe this place was an exception to the rule, but I didn't have a problem. I think I'm going to do this more often!