So I'm breaking this post into three posts, actually. This is my "what I wore today" post.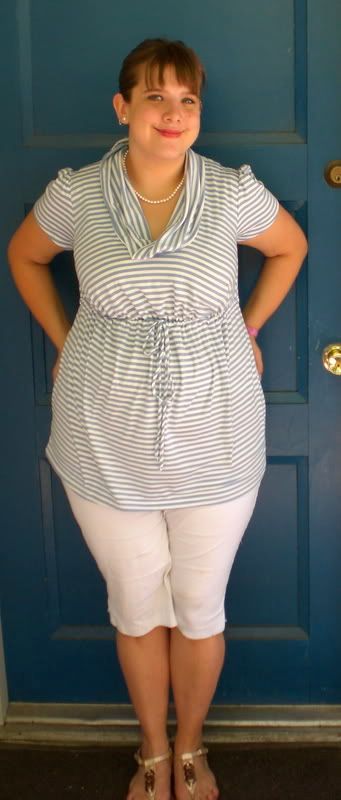 Top and Bottoms:
Torrid
Shoes:
Gap
I was feeling a little "sailor-y." Kaitlin, Heidi and I went to Target and I found: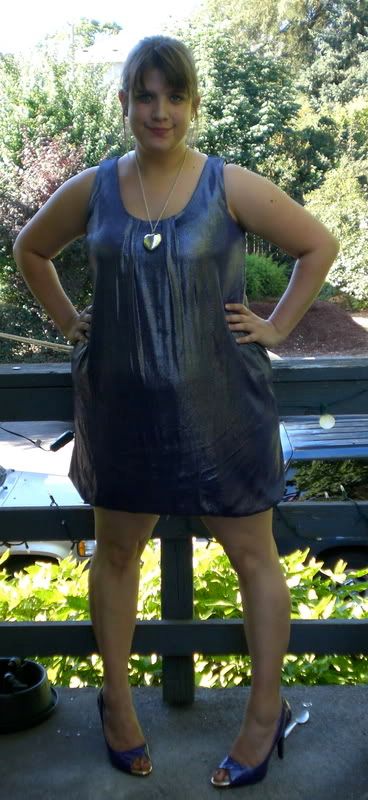 This baller dress! I don't know that it'll ever be wearable n a day-to-day basis, but it just makes me want to dance. The shoes are a favorite that I got at Charlotte Russe on the day when I had my shopping binge. I haven't had a chance to wear them yet, but believe me, I'll find a reason.

I also got this great sweater! It's so old man-y, I love it. I'm picturing it with leggings and a belt for fall.
Had my panel today and I'm excited because Nick is going to call me sometime this week. We're planning a party...appropriate, non?