The Gym Class Heroes are playing in my little town tonight. Unfortunately, I won't be going. However, today is not a loss! I did 3 very important things today:
1) Spent far too much money on clothes at Old Navy. I feel little remorse.
2) Put some nails in my walls in an attempt to find relief from the constant state of tangles my necklaces always seem to be in. See image below.
3) Showered.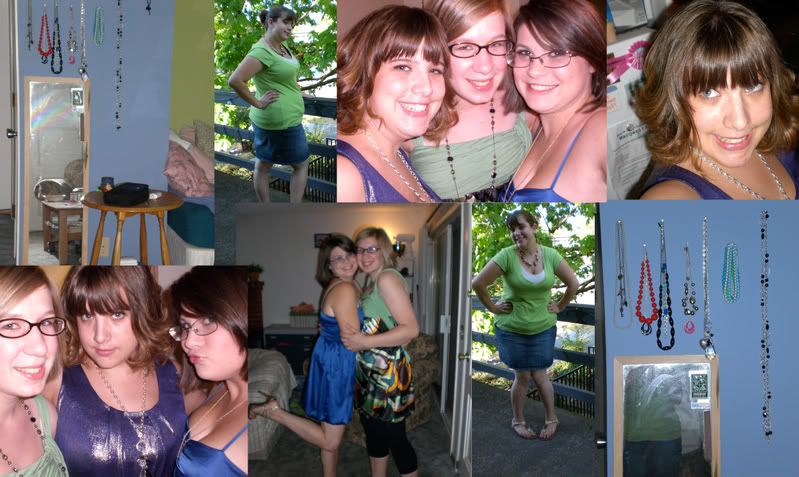 The pictures with three people are from Saturday night. The brunette is Kaitlin, the blonde is Heidi. We were going to a David Bowie themed party. The green shirt is what I wore today: Shirt, Old Navy; Skirt, Torrid; Shoes, Gap.