Megan showed up today before I was able to get dressed...oops! Not that I care about impressing Megan with my amazing dressing skills, I just needed to take a shower and...well, it's kind of weird to do that when you have company. Oh well, I did it anyway and put together this scintillating number: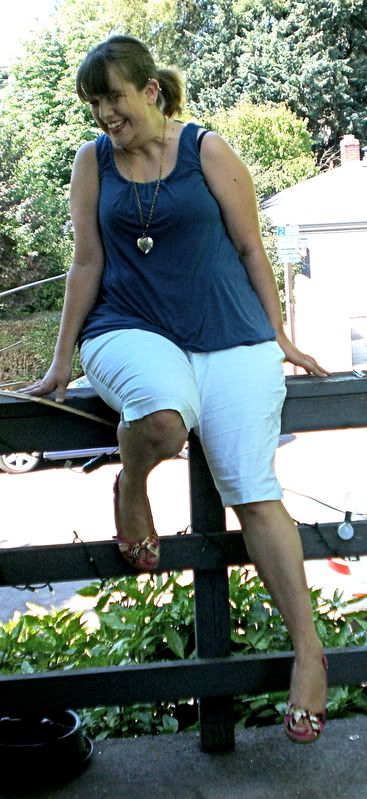 ...Heidi was watching me do the shoot and it made me insanely uncomfortable.
Top:
Forever 21
Pants:
Torrid
Shoes:
Charlotte Russe
Necklace:
Target
I know, it's all together very standard and boring. What's a girl to do? I've been feeling somewhat uninspired when it comes to actually slapping clothes on in the morning. And I bought a bunch of jewelry yesterday, yet somehow ended up wearing this heart necklace
again
...