Hey lovebirds, I'm back in Eugene! Today was...well, a little high stress toward the end. However, the beginning was quite nice. I went to Target with my Grandma (spoils from that to come), breakfast with Marcel (you're also welcome to come up with your own alias) and crazy amounts of errands running with my parents. But hey, I got fro-yo out of it. OH, and I broke into Eliza's parent's house. I really shouldn't be so creepy. Anyway, I wore this: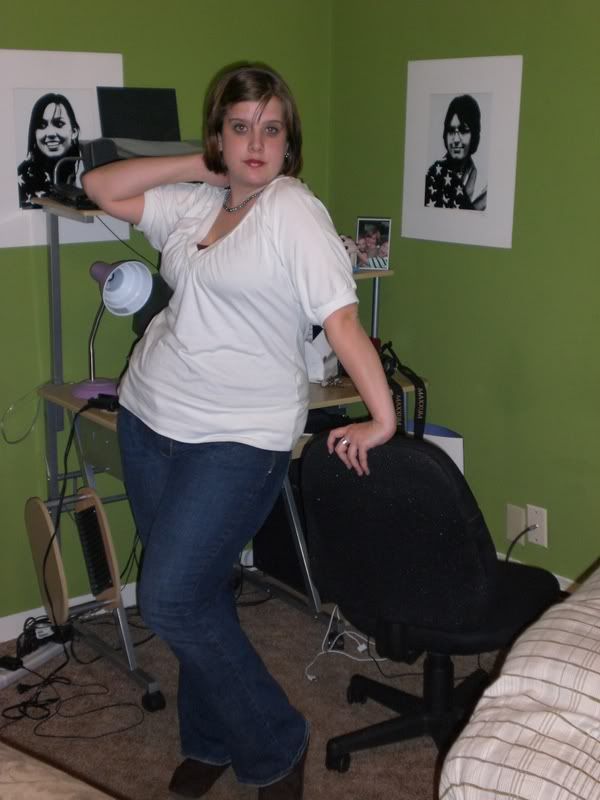 Look familiar? Yeah, I'm running out of inspiration with the rest of my wardrobe. Uh-oh.
Everything but the shoes:
Old Navy
Shoes:
Victoria's Secret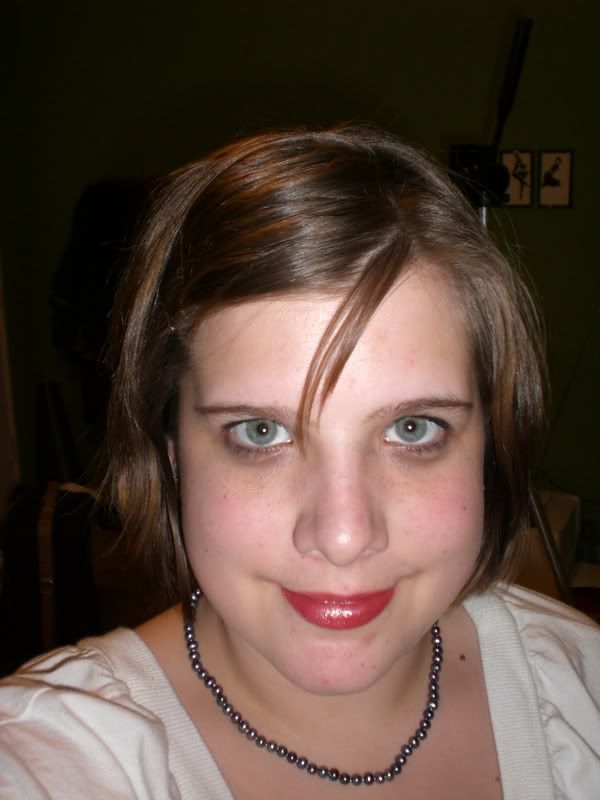 If I look really greasy and disgusting, it's because I'm really greasy and disgusting.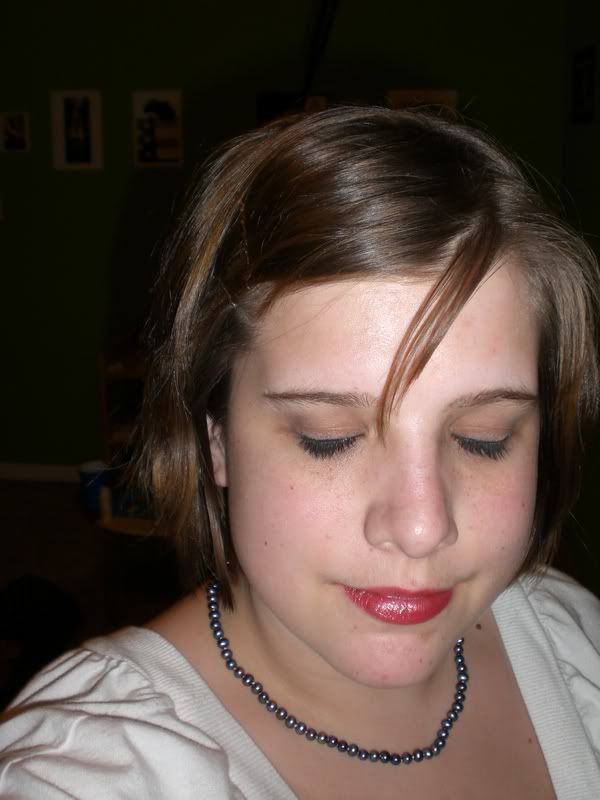 Foundation: MAC
Studio Fix Powder Foundation
in NC 25
Eyes: MAC
Paint
in Bare Canvas, MAC
Eyeshadow
in Samoa Silk and Mulch, MAC
Liquid Eye Liner
in Boot Black, MAC
Plushlash
in Plush Black
Lips: MAC
Lacquer
in Akrylicka (which seems to have been discontinued. Sad story.)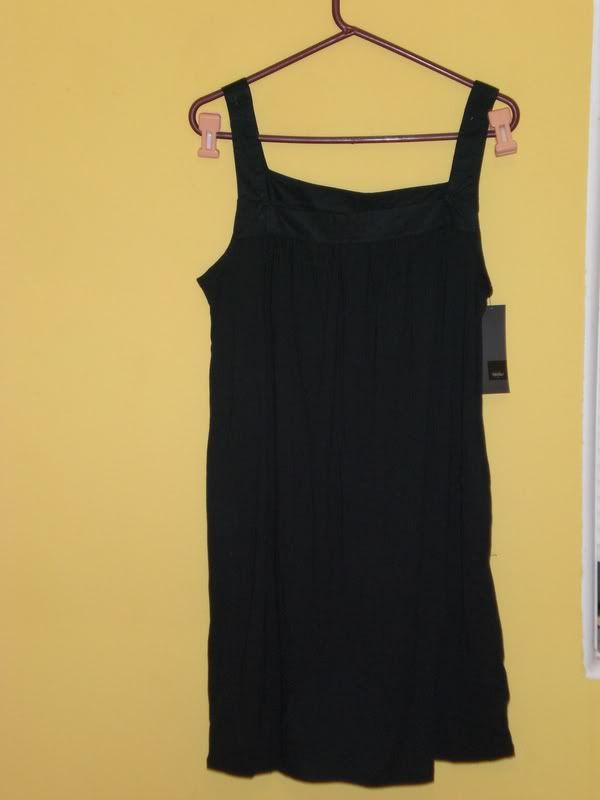 You can't have enough LBDs.
Square-Neck Solid Dress
in Black by
Mossimo
Black
at
Target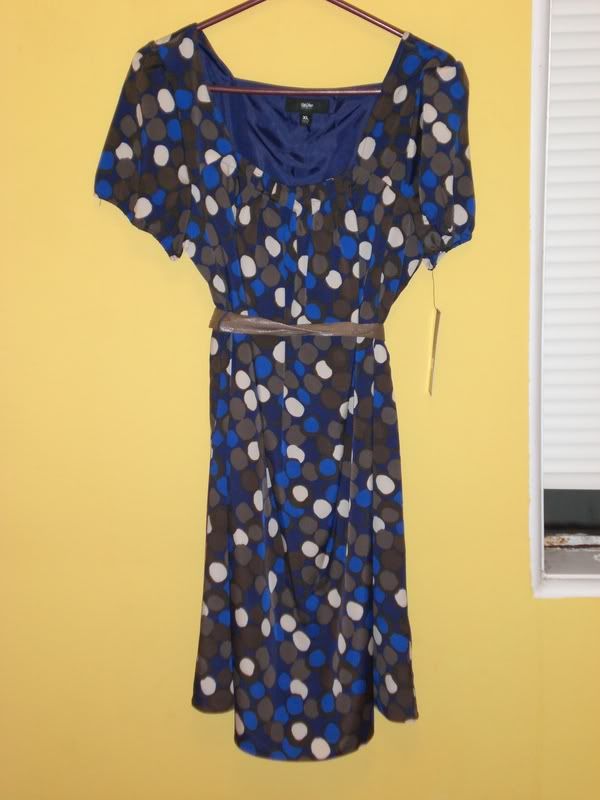 This looks kind of frumpy on the hanger, but it's actually ridiculously cute.
Printed Tunic
in Pebble/Metallic by
Mossimo
Black at
Target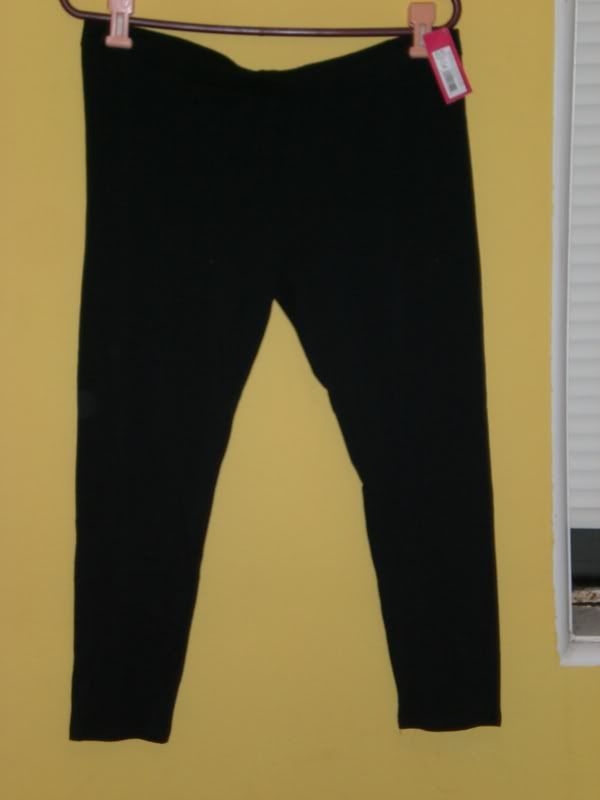 Super, super comfy. I think I may go back and by 17,000,000 more pairs. Also, I've needed to get a pair of leggings for quite a while. In fact, I almost bought a pair yesterday while I was out with Eliza.
Leggings
in Ebony by
Xhilaration
at
Target