Last night, I started watching the Royal Tennenbaums before bed. I got it for Christmas 2 years ago, I think, but I had to take the wrapping off--apparently I don't love it as much as I thought...I fell asleep long before the movie was over, so I was watching it this morning when Mike surprised me and I finally got him to watch parts of it. After years of insisting that he really hated it, he laughed.
Laughed
. And admitted that he would like to watch the rest of it. I'm awesome.
I'd also been cleaning prior to that, but you really don't want to see my sweats-and-a-do-rag outfit. So, when we went out to have lunch (delicious) and see a movie (21--it was terrible) I had to clean up a bit. I came up with this:
Hmm, this picture is a little out of focus. Lame. I'll have words with the photographer (Mike).
Shirts:
Old Navy
Jeans:
Bitten Sarah Jessica Parker
at
Steve and Barry's
Shoes:
Charlotte Russe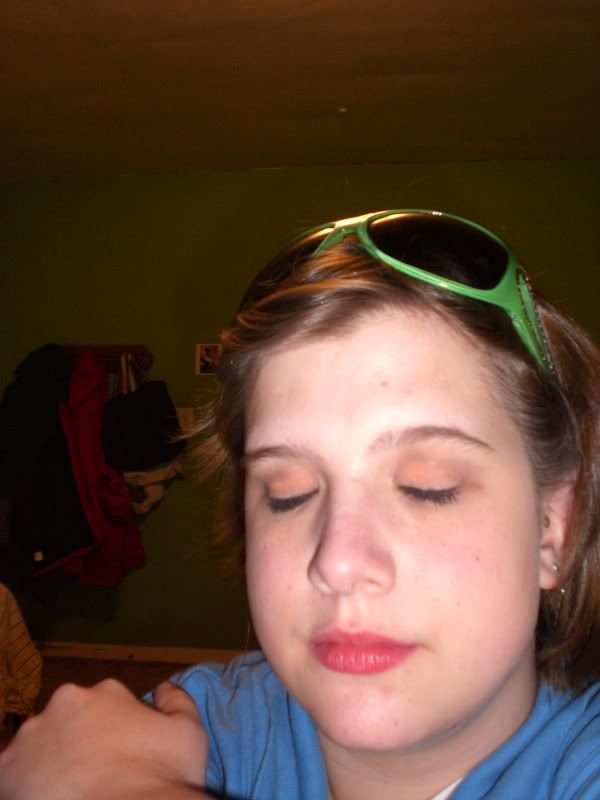 Foundation: MAC
Studio Fix Powder Foundation
in NC 25
Eyes: MAC
Paint
in Bare Canvas, MAC
Eyeshadow
in Samoa Silk and Mulch, MAC
Liquid Eye Liner
in Boot Black, MAC
Plushlash
in Plush Black
Lips:
Benefit
Lipstick in What A Red
While at the mall for the movie, I managed to sneak in some Gap shopping! I'm pretty stoked on what I got.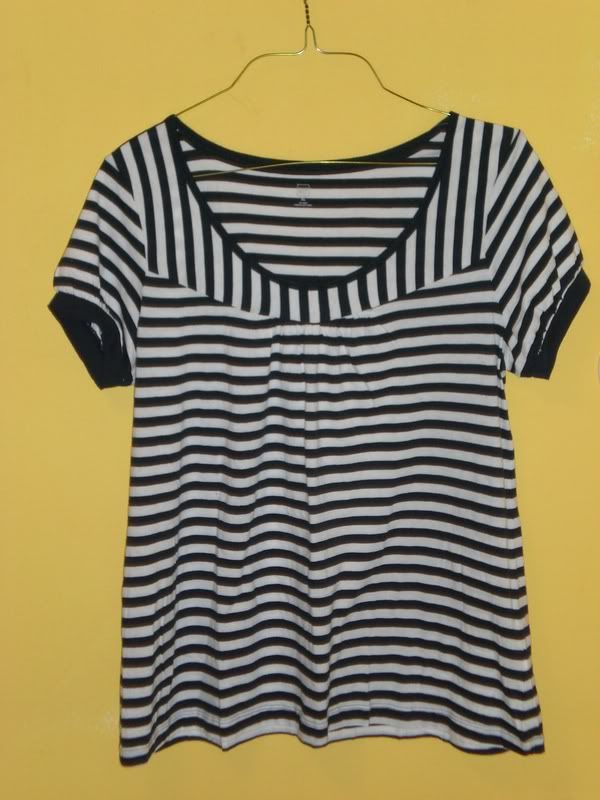 This is kind of baggy. I like it. A little nautical, but not too much.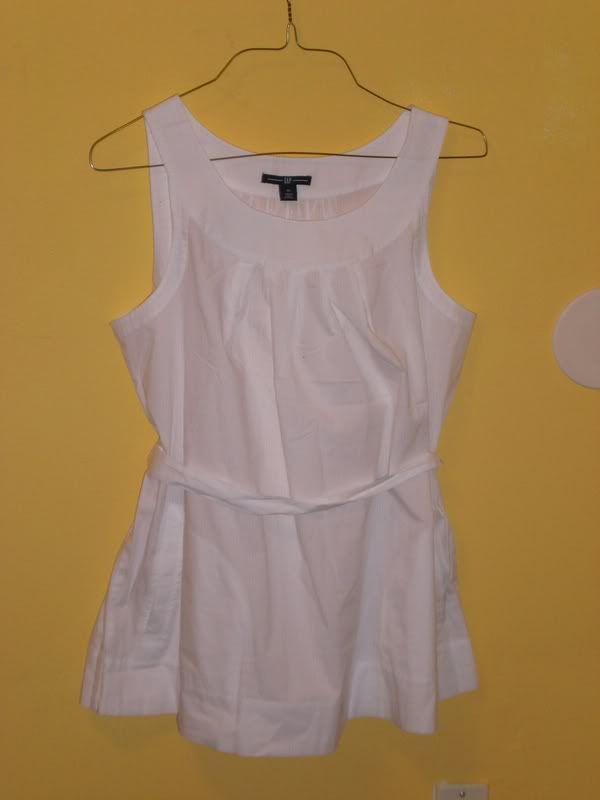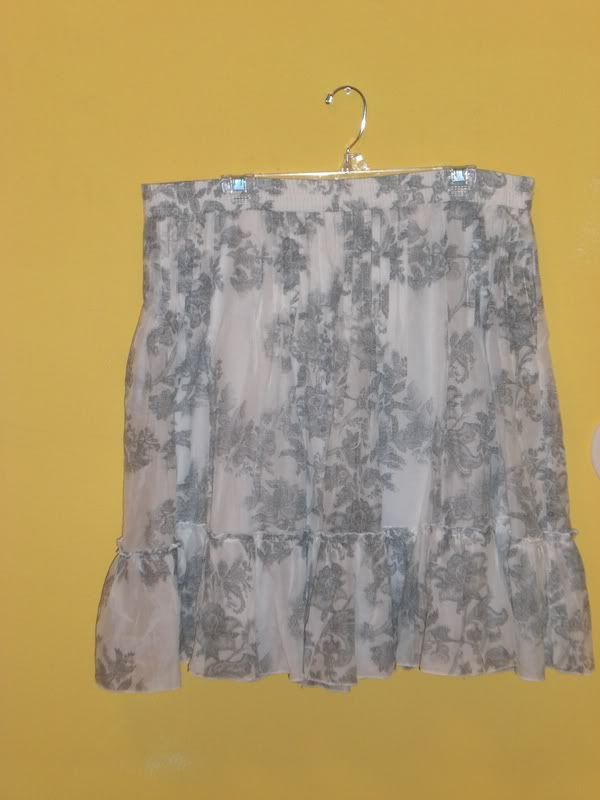 This is super light and I feel really feminine when I wear it. It'll be perfect when the weather warms up a bit.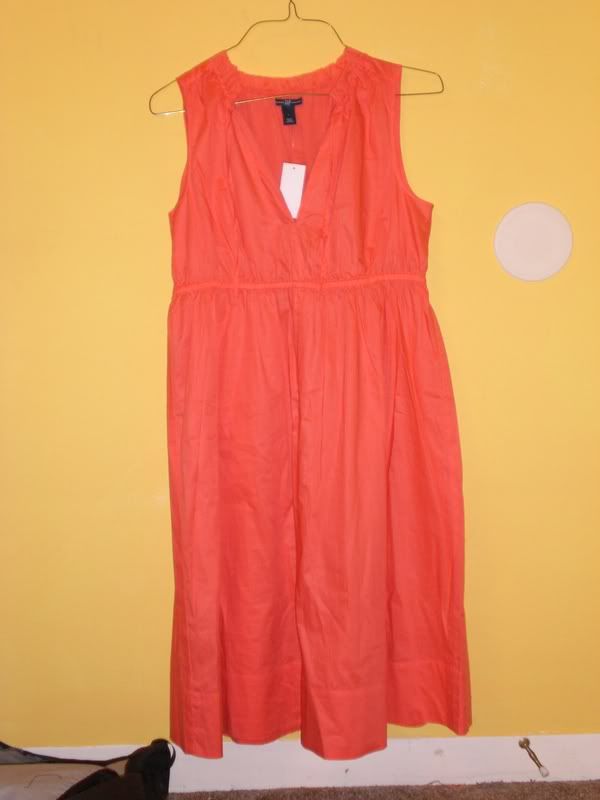 Love this color. It reminds me of sorbet.
School starts tomorrow...awesome?