Greetings from the rose city! Yes, I trekked all the way up the I-5 corridor to bring you this special edition of Mini's exercise in vanity.
...Actually, I just came up to see my best friend from way back when who was in town from Chicago. And see my family.
BUT here we go with today's story:
1. Woke up at 8:45 when my train was supposed to leave at 9. Didn't have time to brush my teeth or my hair! (Ick!). Experienced the worst train ride of my life. Did my makeup while waiting for ...Eliza... outside Union Station. God, I really need to come up with better aliases. I'm also fairly certain that I have a sign floating over my head that says "I'm really approachable and enjoy talking to people. Especially strangers."
2. Had lunch (sushi) and window shopped on 23rd (hip shopping district in Portland). I felt rather out of place, but discovered that I lovelovelove the store Three Monkeys. We also went to my neighborhood camera store (Blue Moon) where the guy working the counter asked Eliza to let him take her portrait and she obliged. He didn't like me because I asked if they had any dSLRs I could play with. Apparently Blue Moon is anti-digital.
3. Dinner with my family. We tried to go to Joe's Crabshack in Vancouver, but ended up leaving (but not before I sent "Opal" hella creepy text messages, being in her home town and all.) and went to Sweet Tomatoes. I remembered why I hate buffets: I overeat like
mad
.
So what did I wear for such an eventful day?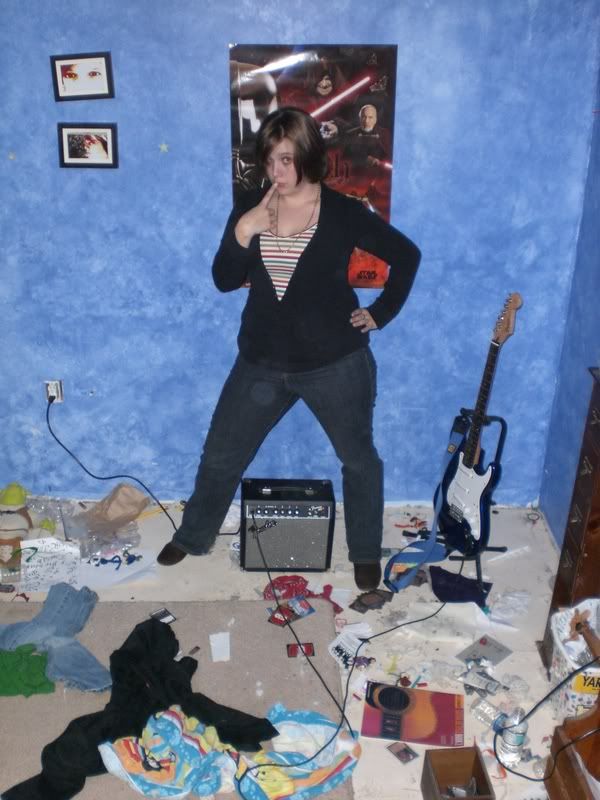 Suffice to say, I don't feel very attractive.
That's in my brother's bedroom, which used to be my bedroom. Yes, that is an electric guitar. The boy taught himself how to play and now he's in a (fairly reasonable) band. And yes, that is also a Star Wars poster behind me. He's also a huge nerd.
Top:
Forever 21
Cami:
Torrid
Jeans
:
Lane Bryant
Shoes:
Victoria's Secret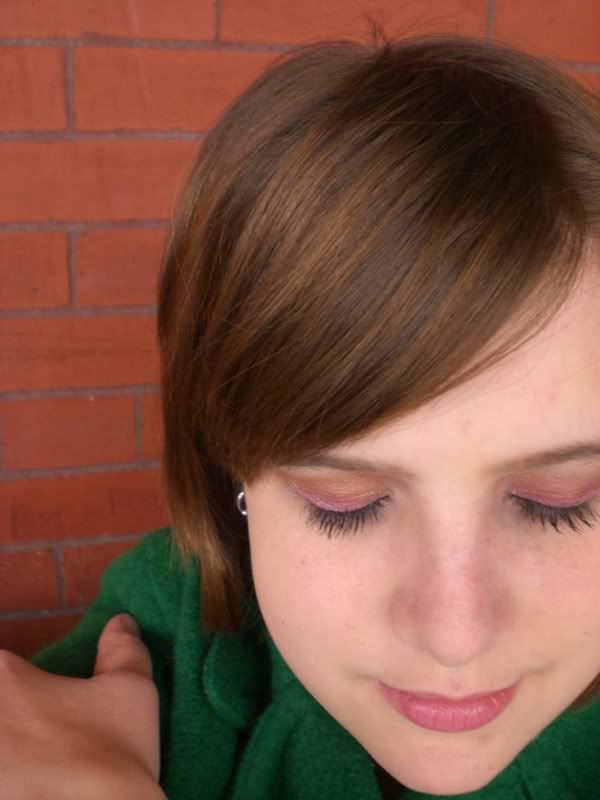 I took these outside Union Station. I'm pretty awesome. But the lighting was nice.
Foundation: MAC
Studio Fix Powder Foundation
in NC 25
Eyes: MAC
Paint
in Bare Canvas, MAC
Eyeshadow
in Posthaste and Amber Lights, MAC
Liquid Eye Liner
in Boot Black, MAC
Plushlash
in Plush Black
Lips: MAC
Lipgelee
in Lu-Be-Lu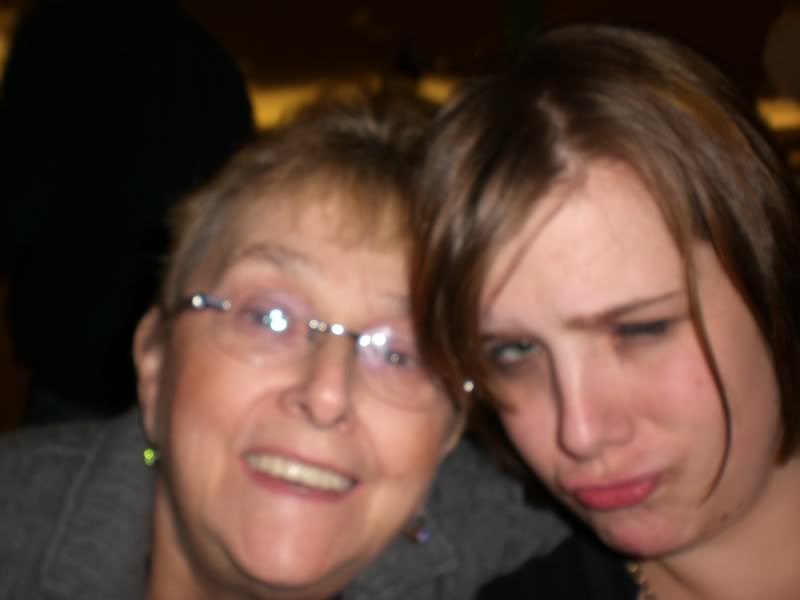 And just for fun, a fantastic picture of me and my grandma. No, I'm not drunk. My family doesn't drink.