So, as I said yesterday (and at the beginning of this escapade), today is the day of reckoning for my closet. It took about 15 minutes to clean out everything I haven't worn in the last 2 months, 5 minutes to photograph them and
4 hours
to upload the images. I don't know why my computer is
so slow
at uploading anymore, but it makes me want to claw my eyes out.
If you want any of this, say so. Anything that doesn't get claimed (like anything'll get claimed!) is being donated to charity.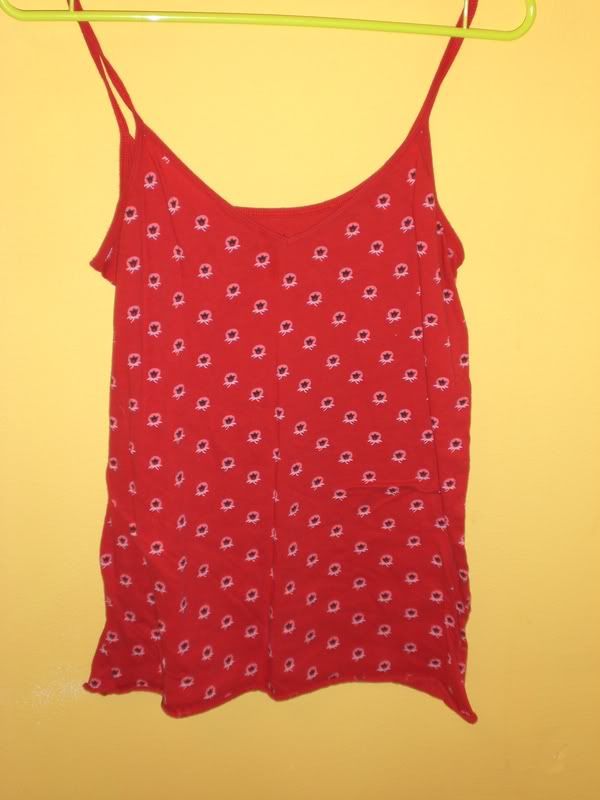 Old Navy cami, size large. I don't wear it mostly because it's too cleavy and not 100% opaque, which only emphasizes the problem.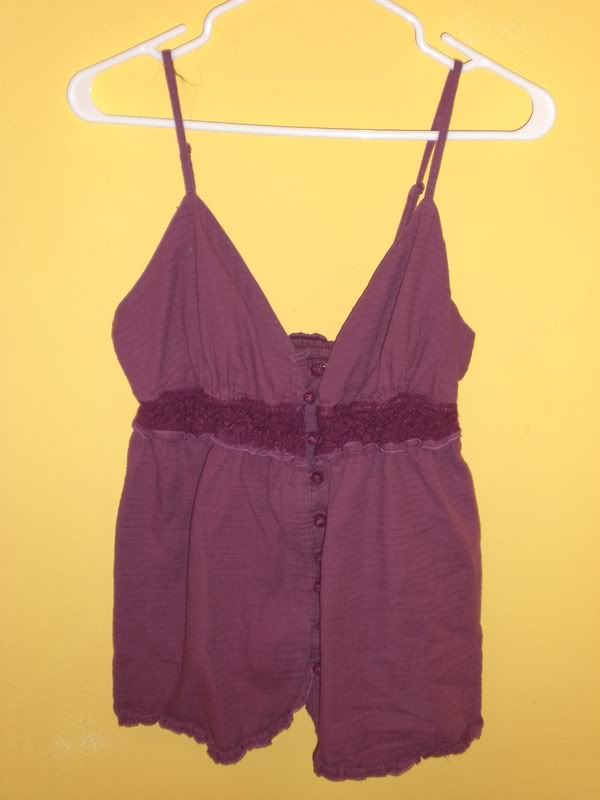 Old Navy size large. The buttons on the top are designed to have some space between them and the fabric (a key-hole type effect) but it just looks gape-y and tacky on me.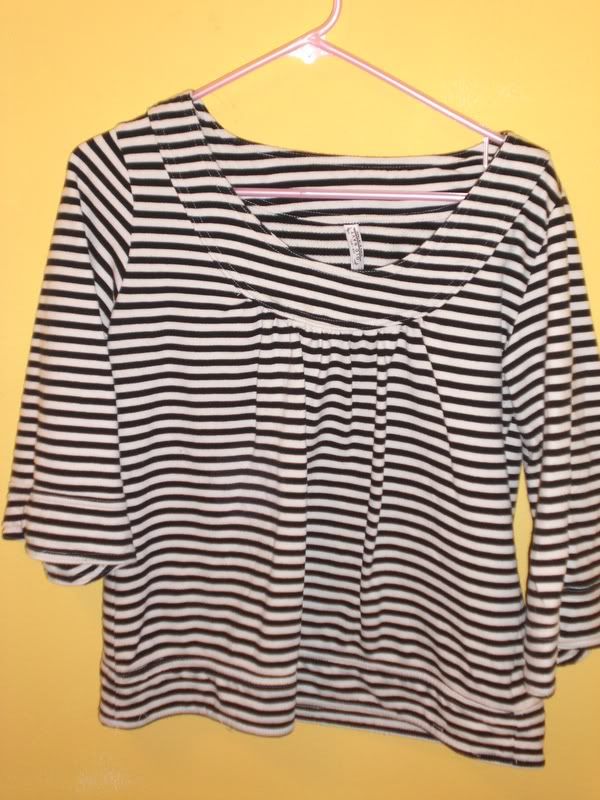 Old Navy size small. I bought this for $2 on deep clearance. I'd already tried one on in a medium and it fit super well, so I grabbed a couple more "medium" hangers on my way out. Of course, the shirt was just the wrong hanger. The funny thing is that I'd worn it a couple of times thinking that its tightness was just variation within Old Navy's sizes (which is pretty common). Then I saw that the tag said small...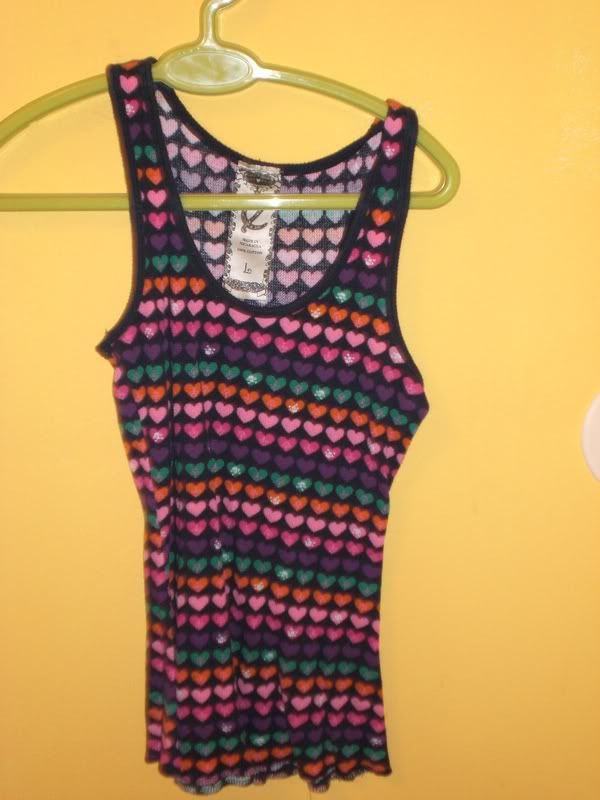 Ellemeno size large. Some of the hearts have little skulls in them that are super cute. However, it's too small for me.
Red Rover size 1x. This is actually a bit big for me, but I worry that if I cut it apart to alter it, it would become too small.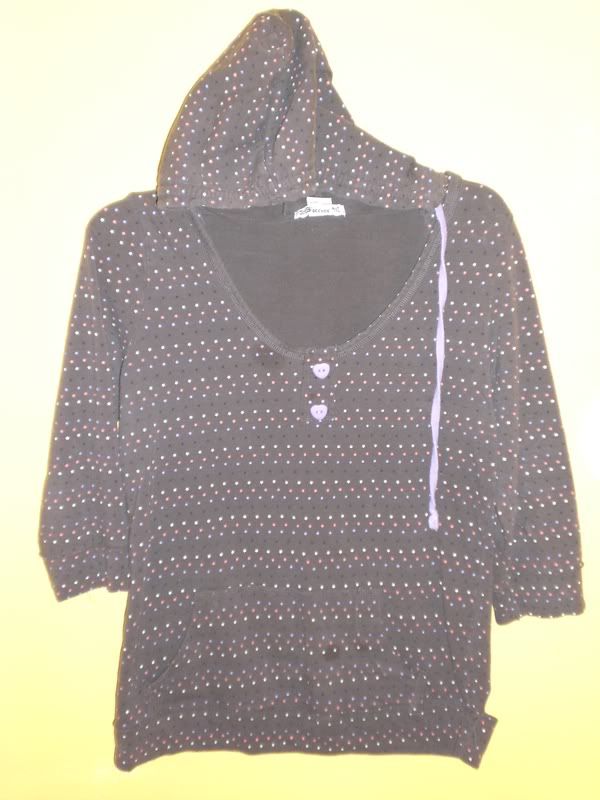 Forever 21 size large. I've worn this shirt to hell and back. there are a couple of holes along the bottom band, but it's still salvageable, I'm pretty sure.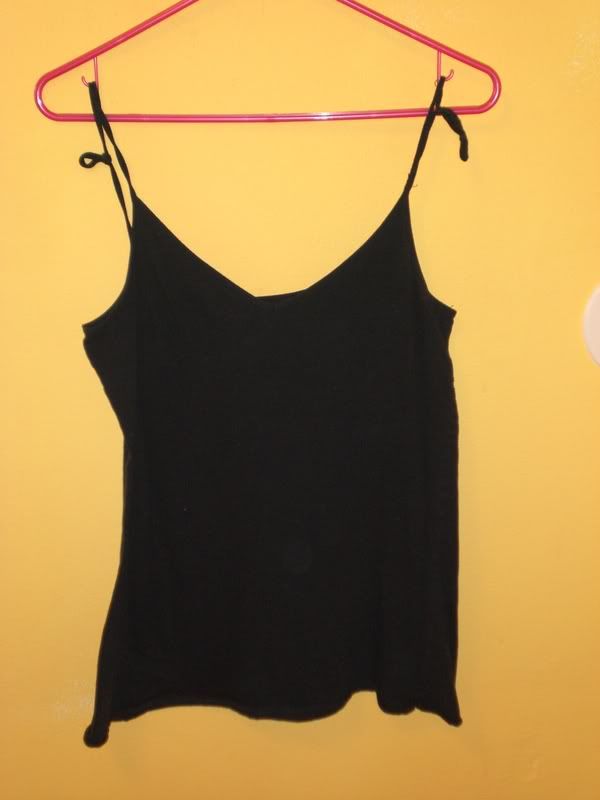 Old Navy size large. Same problem as the red one.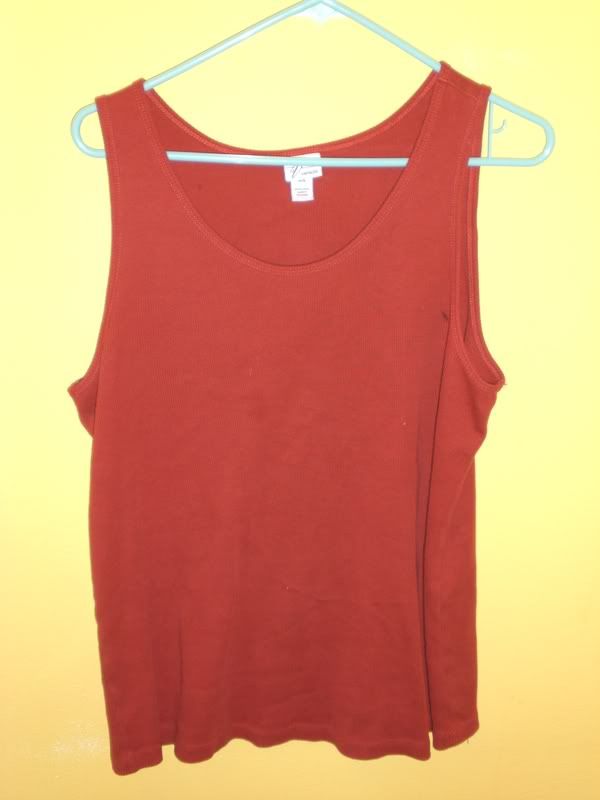 Lane Bryant size 14/16. It's significantly too big for me and I'm just not that into wife beaters anymore.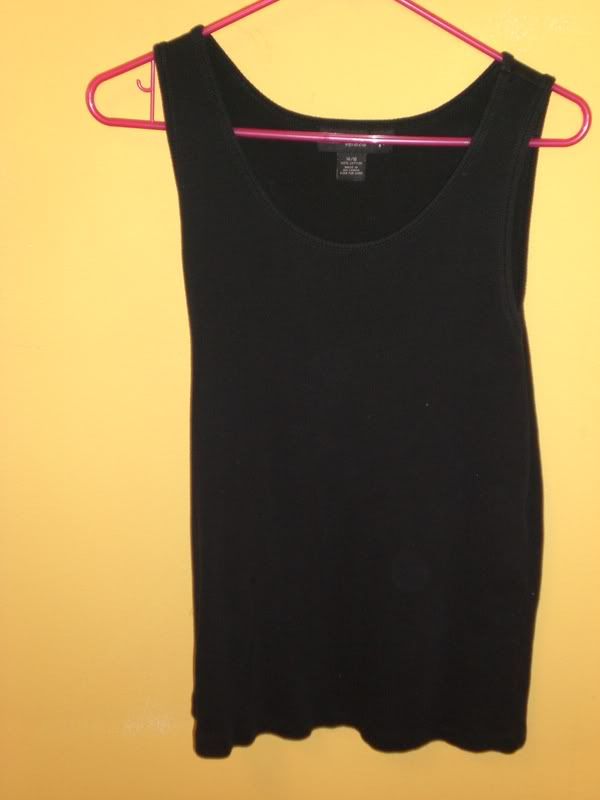 Ditto.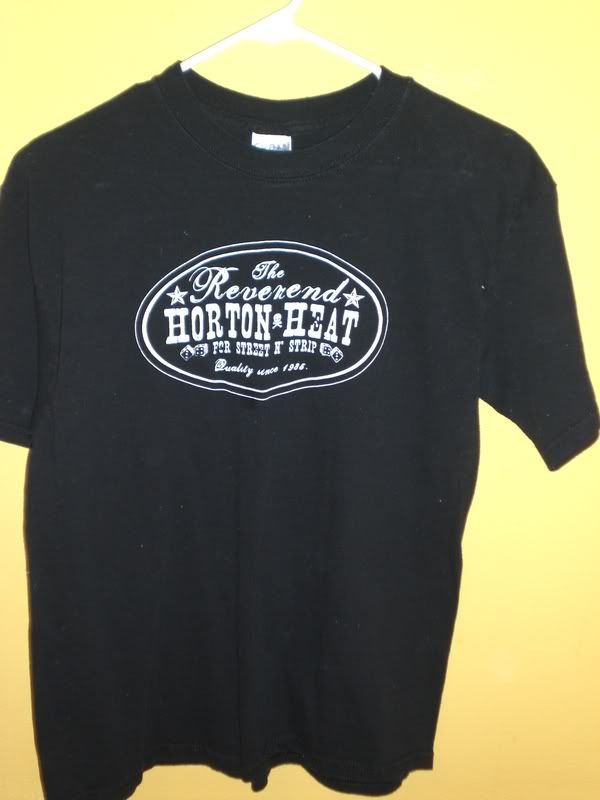 Gildan unisex size medium. The rev is kick-ass, actually. It's just that the shirt has a hole in the armpit. If nobody claims it, I'll probably keep it and see what I can do about making it less boxy on me.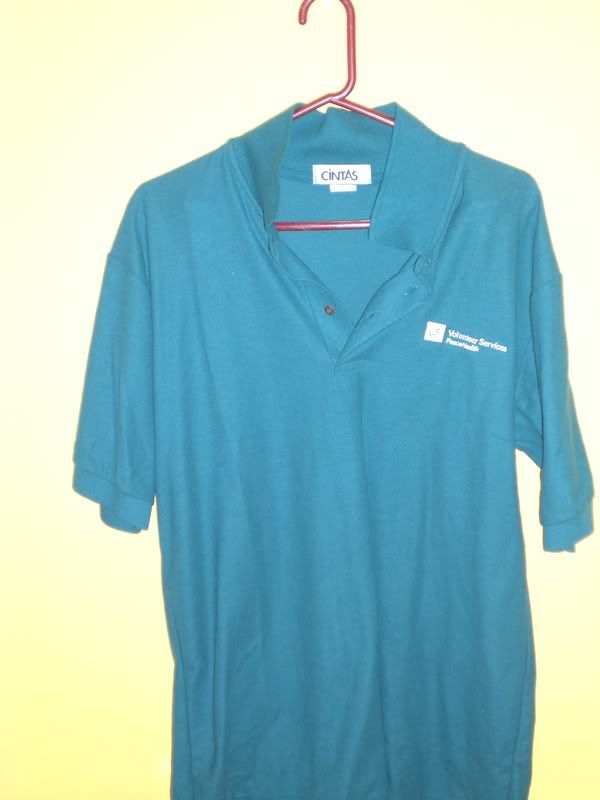 Cintas unisex size medium. It has a wicked cool dove and "Peace Health Volunteer" embroidered onto it. It's too big for me, and I'm just not cool enough to rock the work polo. I'm sure someone out there is, though.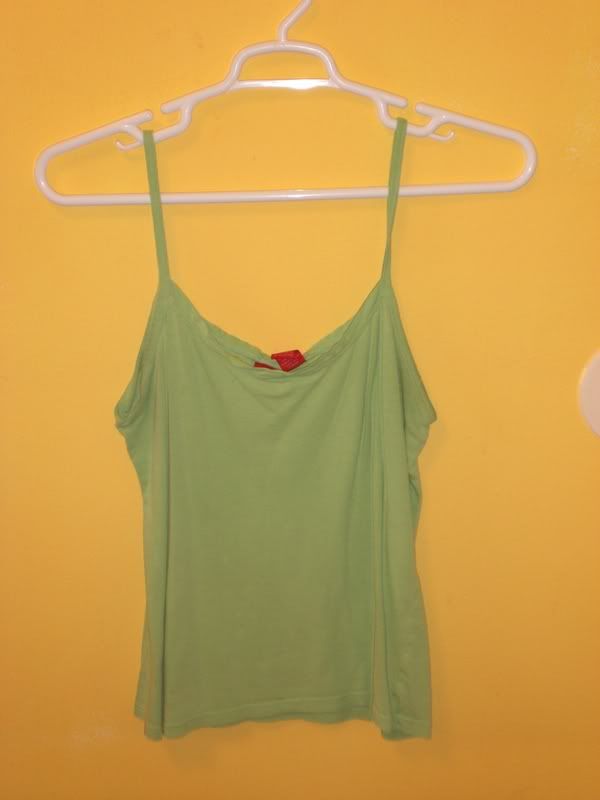 Mossimo size large. I just don't like this. So I don't wear it much.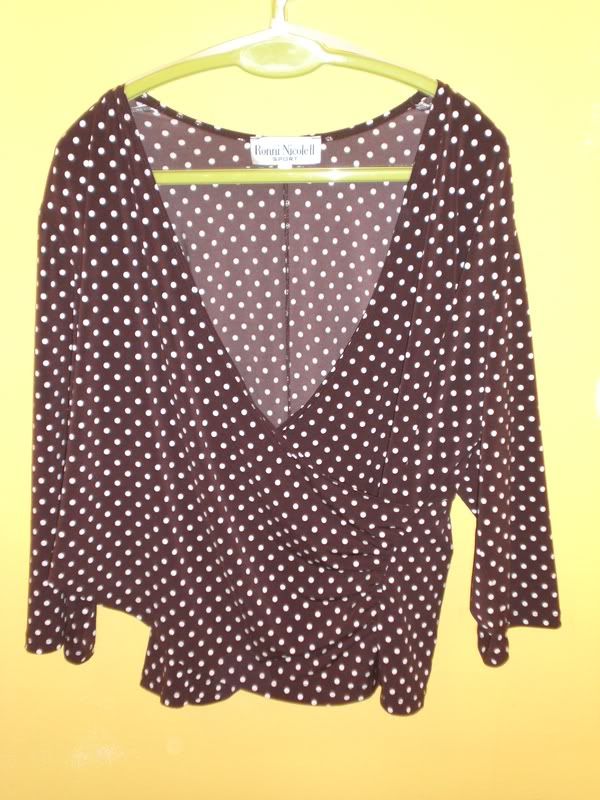 Ronni Nicole II Sport. My grandma gave this to me and I thought it would be alright for formal meetings, but it turns out that I was mistaken.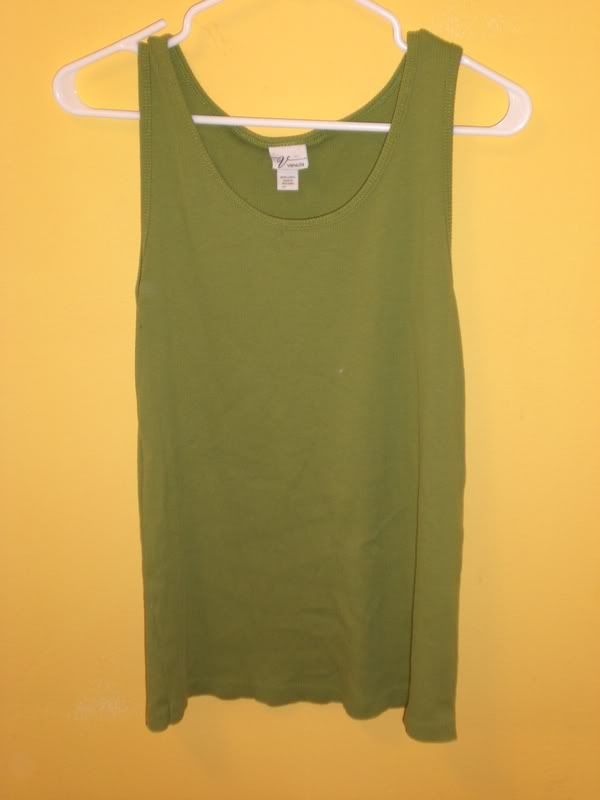 Lane Bryant size 14/16. Same issue as all the others.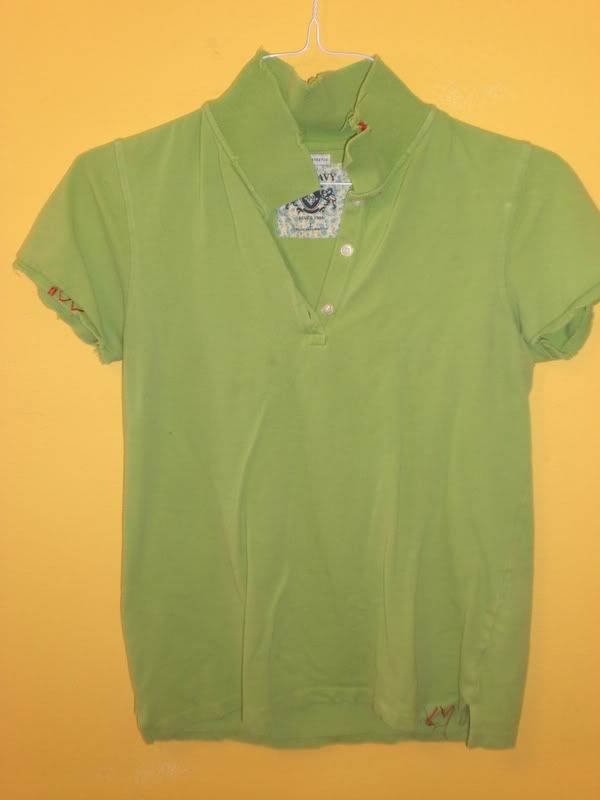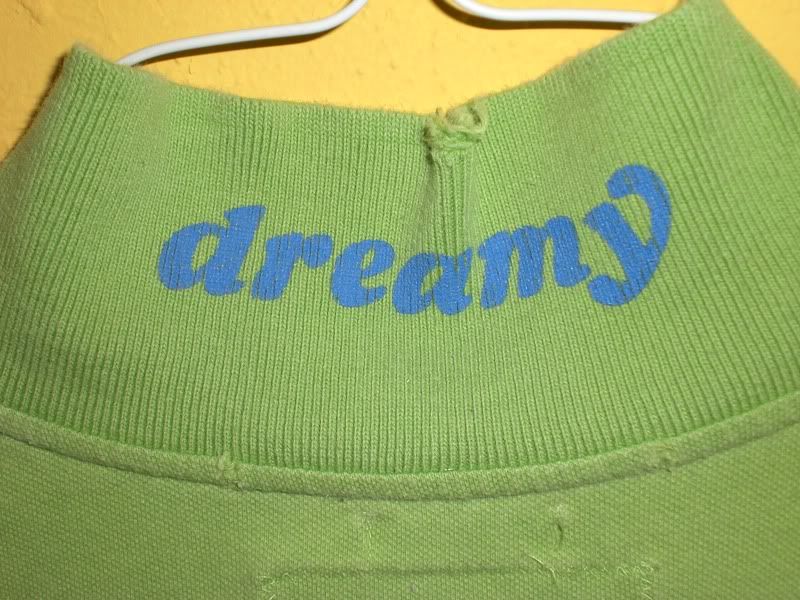 Old Navy size large. I don't know why I don't wear this. I just don't ever wear it.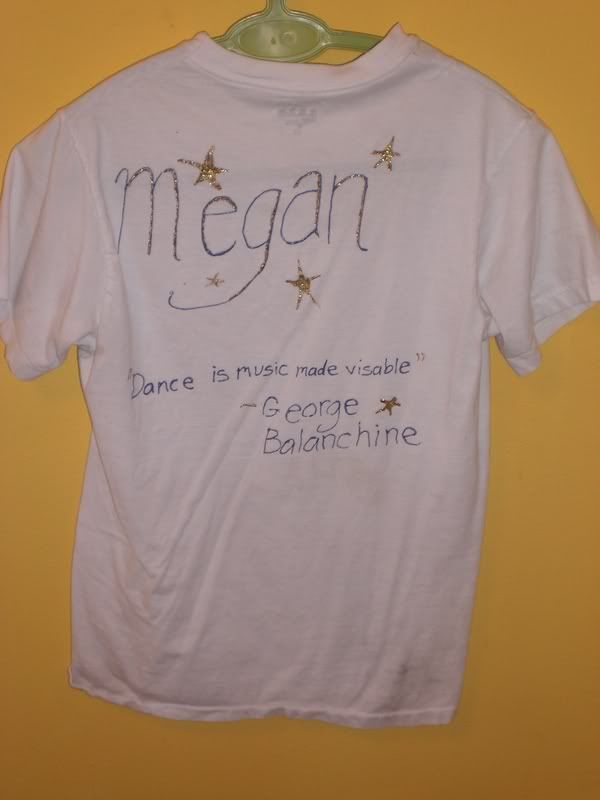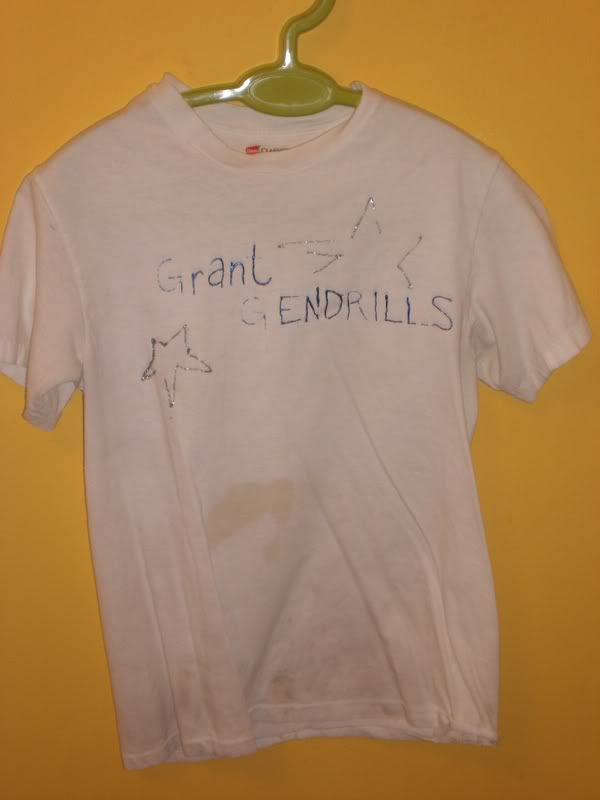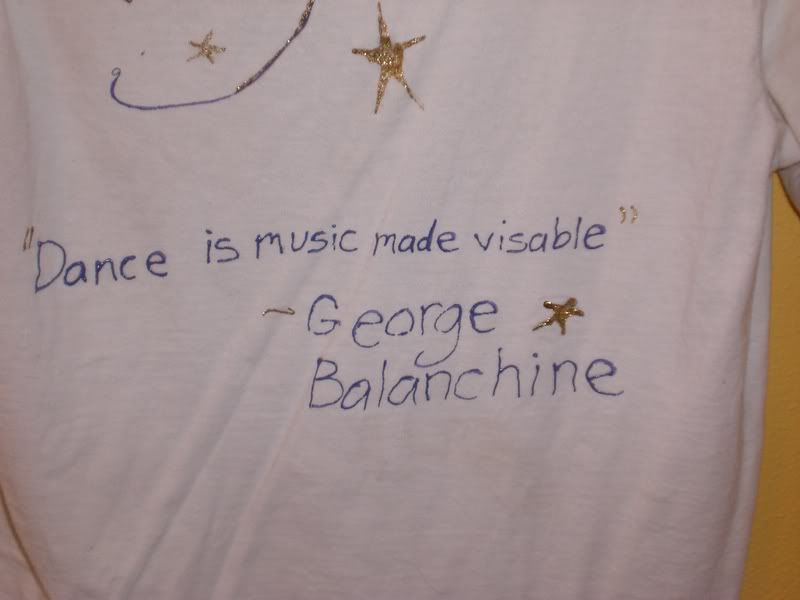 Hanes Little boys size large. It's too small. It's stained to hell. It's got puff paint on it.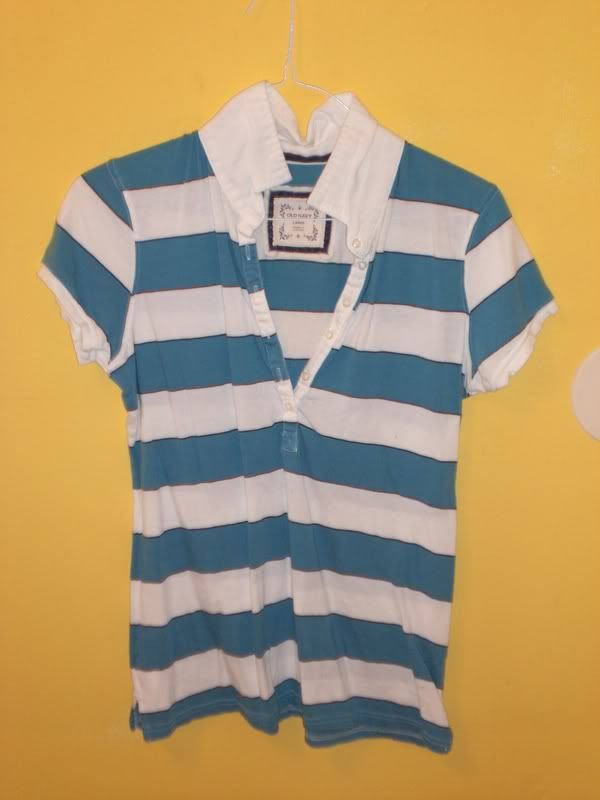 Old Navy size large. I don't think I really like polos.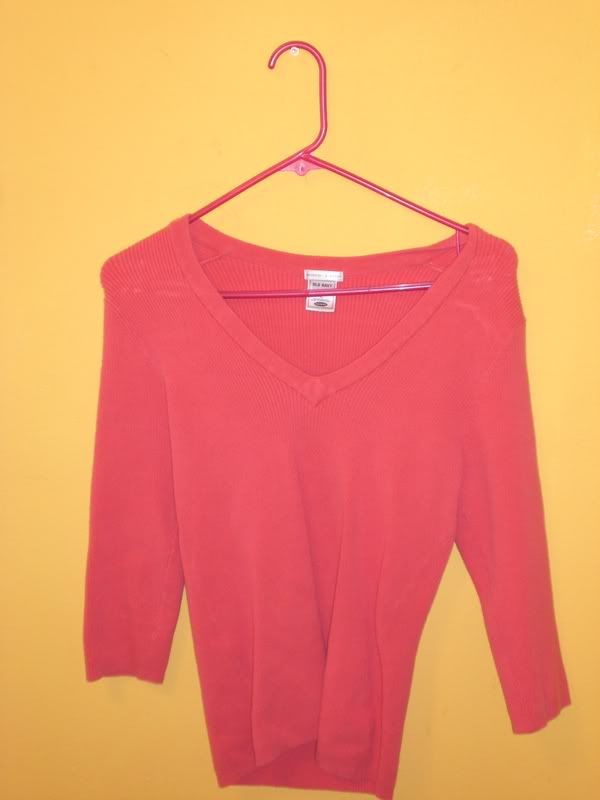 Old Navy size large. I look like a soccer mom when I wear this.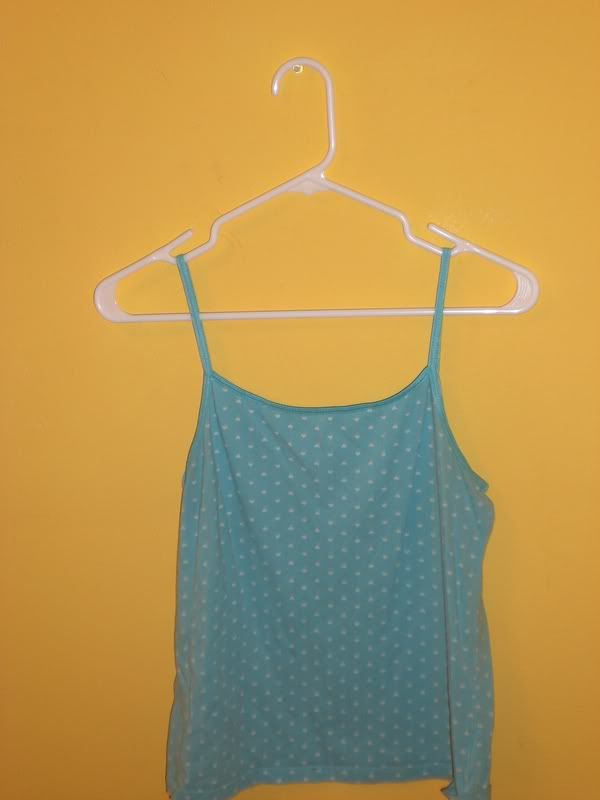 Old Navy size medium. It's too small.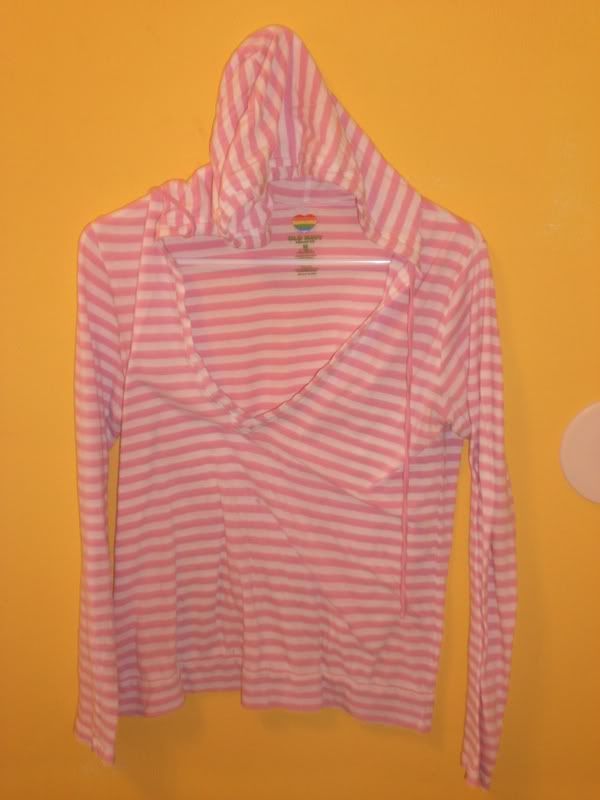 Ditto.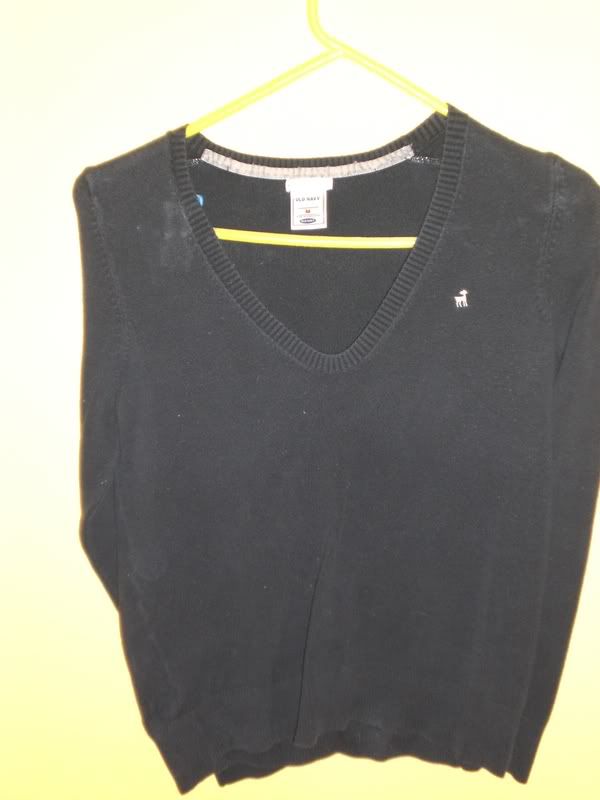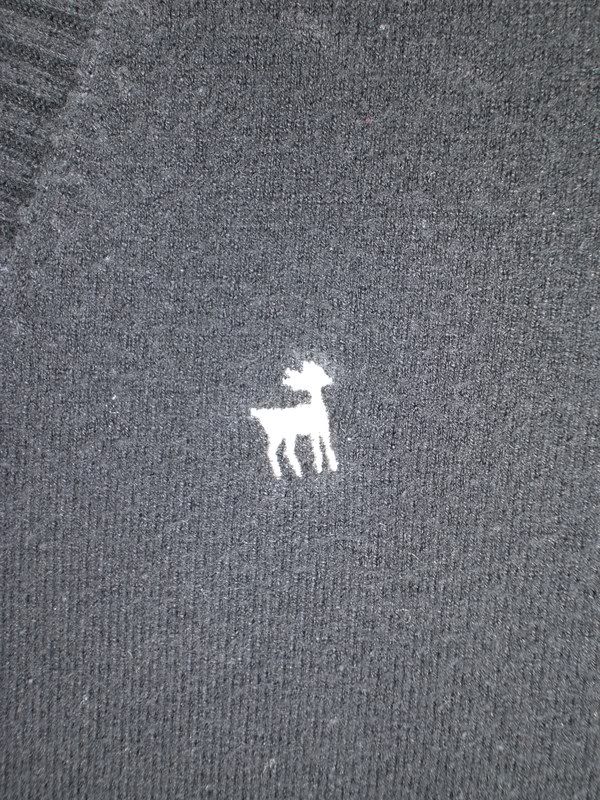 Ditto again...? Is that tripo? I don't know. I can't wear the damn thing.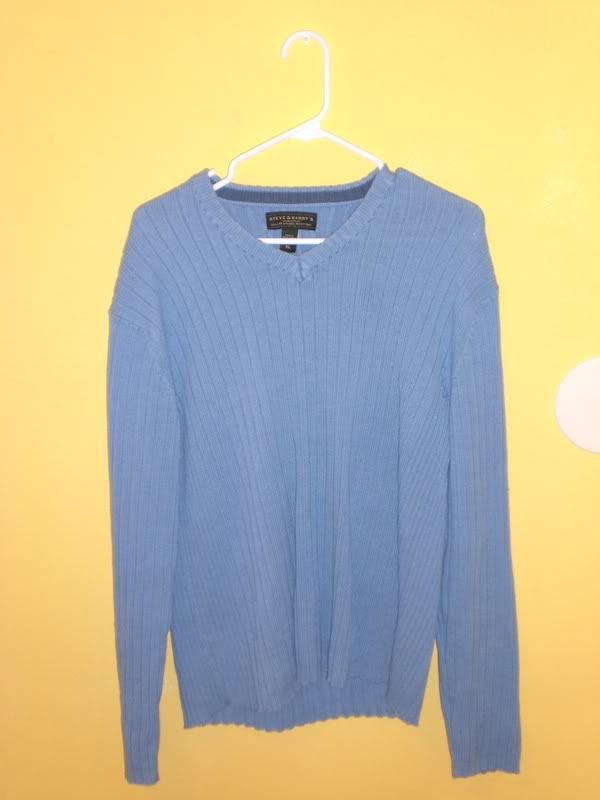 Steve and Barry's size extra large. My mom bought this for me for Christmas pictures this year. It's ugly and looks like a sack on me.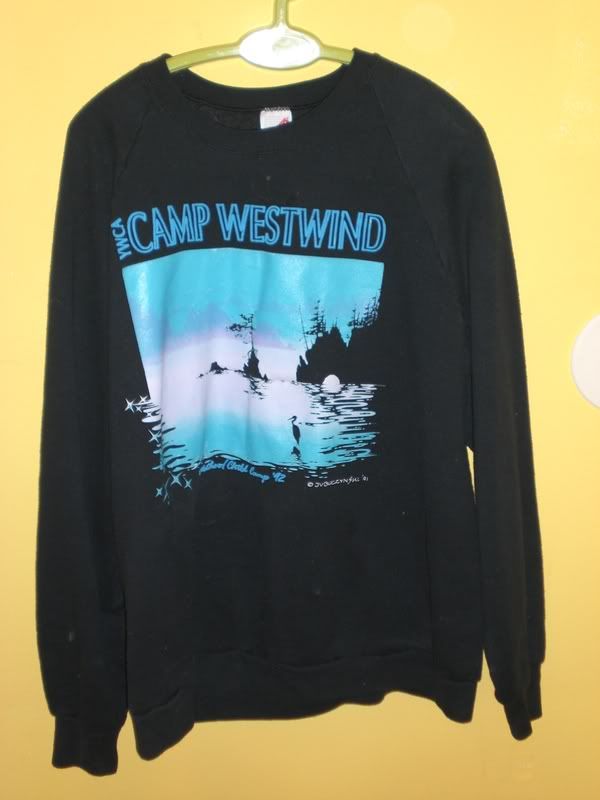 I haven't worn this (in public) in the last two months, but I reserve the right to keep it. Because let's be honest, it's fucking awesome.