So here we go again, another back-logged runway report. Ah well, this is the way it goes.
Stella McCartney Fall '08:
I don't think Stella gets enough press. Her collection isn't completely cohesive, so I understand she gets marked down on her report card (ie press coverage--just go with it!). But, I love her work with jackets. As a native Oregonian, the jacket is a (practically year-round) staple in my wardrobe. So new shapes and creative work within a black-and-white palate are really exciting to me. I do love brightly colored jackets (I don't own a black/navy/brown/gray coat), but they aren't exactly the most practical ones. Black and white really goes with a lot more.
Plus, the overall monochromatic structured look is really appealing to me. And to switch things up entirely, Stella also shows us that she can do unstructured colored pieces that are just as texturally interesting as her structured ones.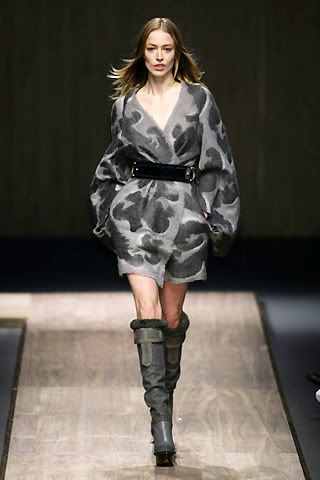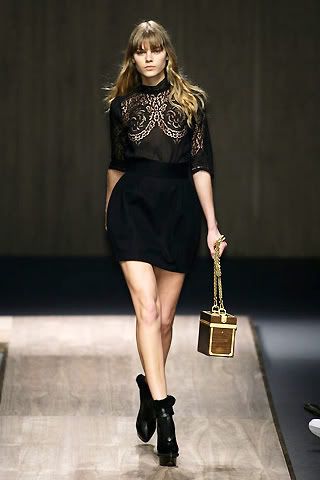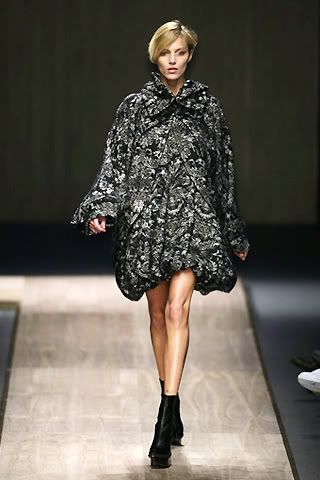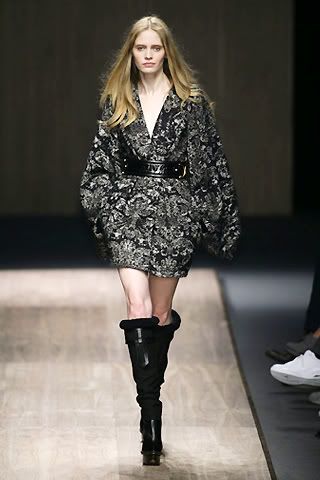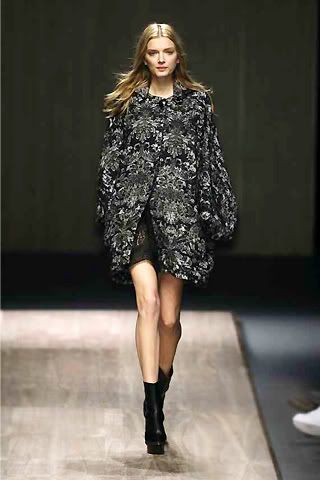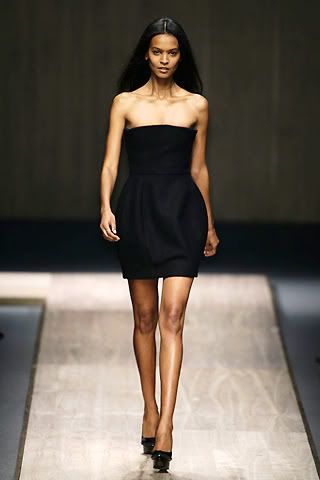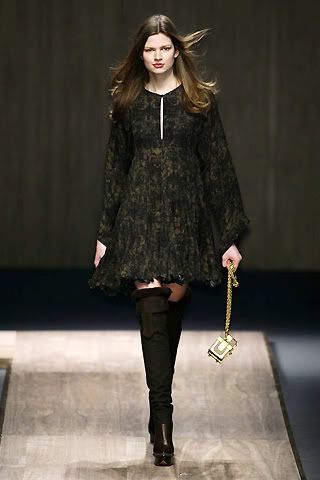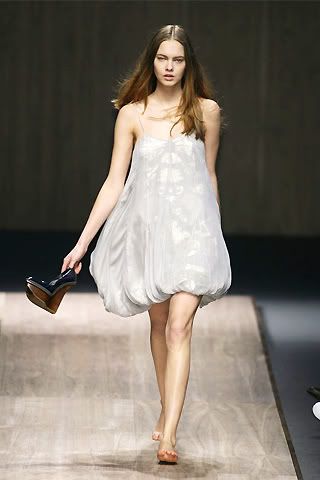 Can't we all relate to that?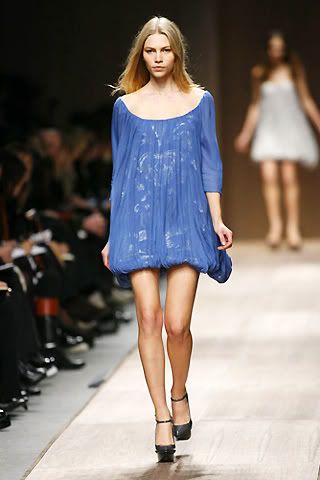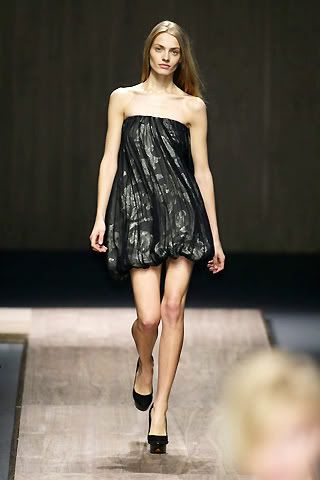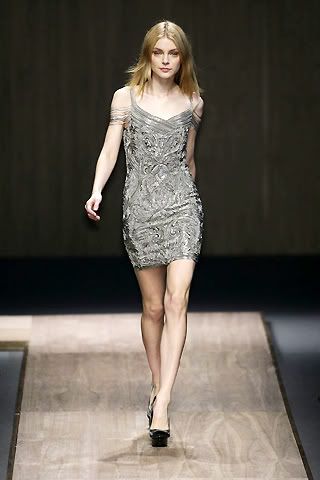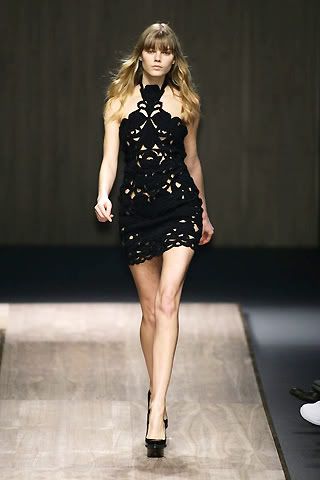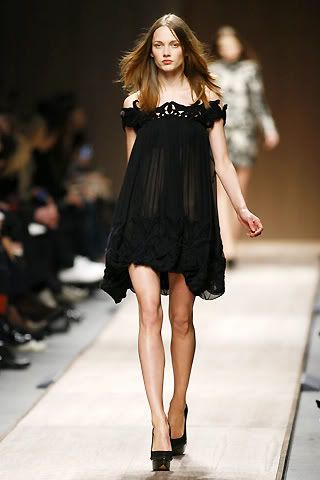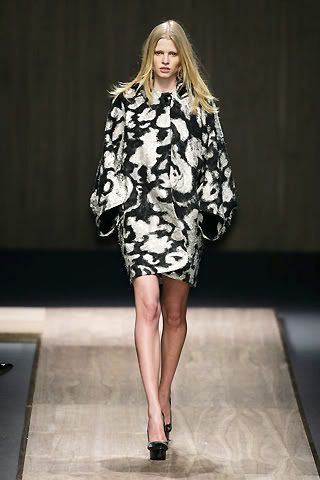 And for you, try this:
Stella McCartney 1
by
synapse2synapse
Jacket, Old Navy; Dress, Buckle; Clutch, Target; everything else, Forever 21!