Full disclosure: I have always loved Diane Von Furstenberg. Her ability to design for a woman's body is unparalleled, in my opinion. Plus, she's not fucking around. She doesn't design clothes that can't be worn on the street. But they're also the best of anything that goes down the runway, kicking even Gareth Pugh's ass. That's right, I did just make that comparison.

So, it's no surprise that I'm head over heels for Diane's Fall 2008 ready-to-wear line. In fact, when I was going through the looks for this entry, I ended up pulling pictures of almost everything that went down the runway. Usually I'm able to find at least a few looks that really make me cringe, but this season blew me away. I love the 40s influence. It's no surprise that the body conscious belting and layering is my favorite feature, what with my inability to leave the house without a belt on.

So, here we have almost all her looks from the fall: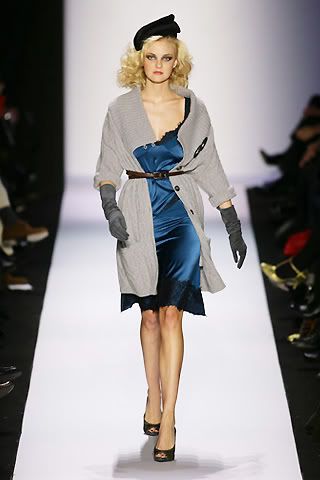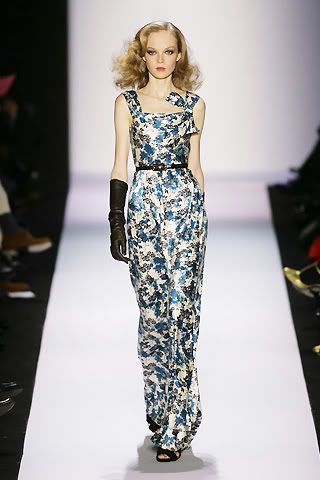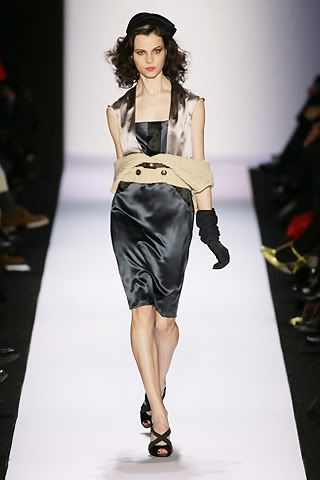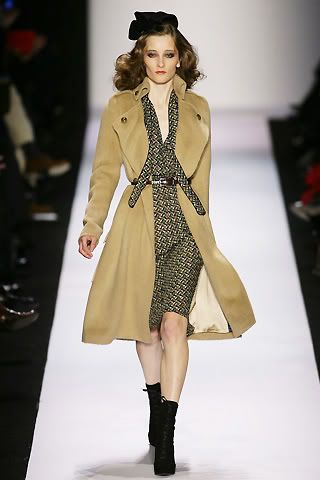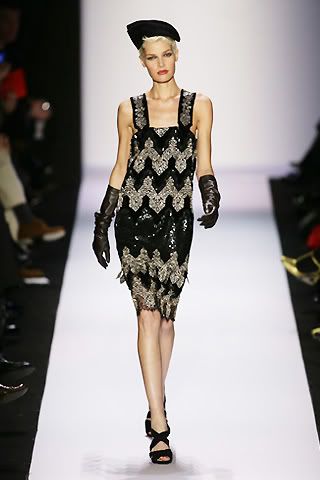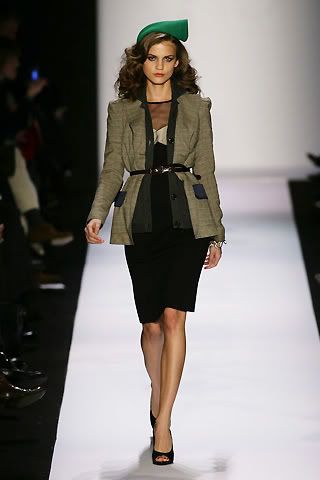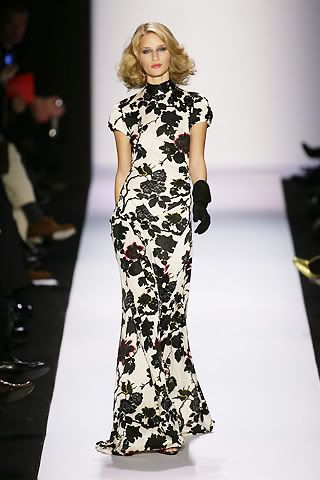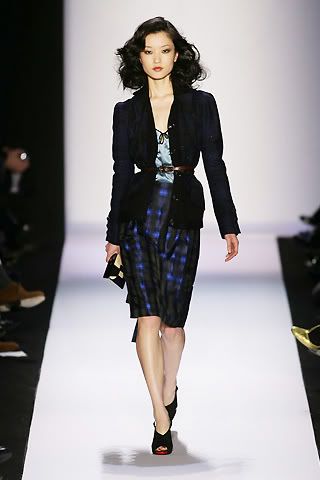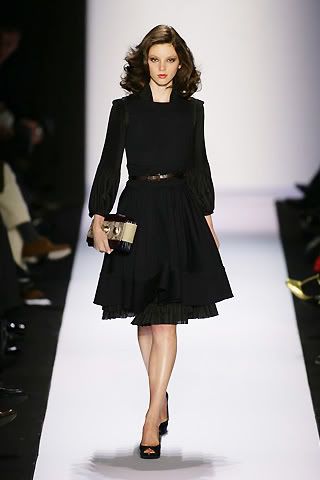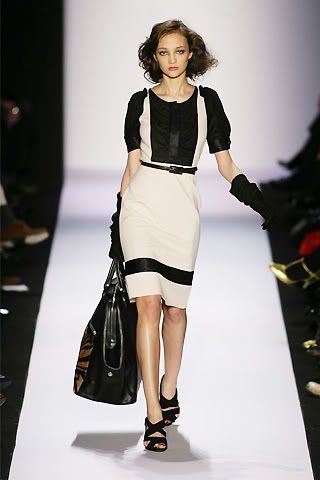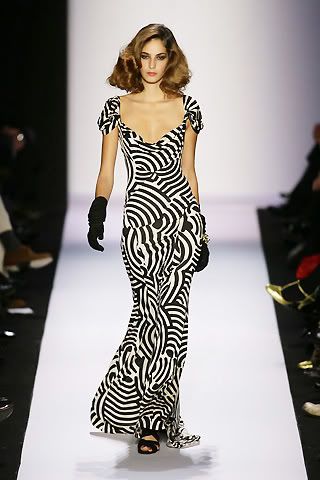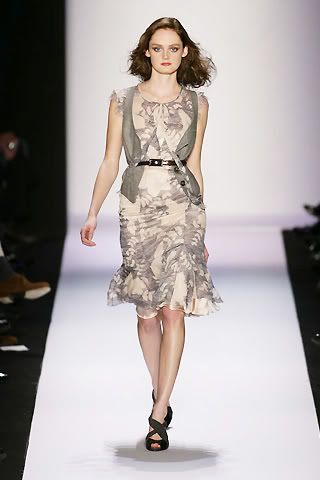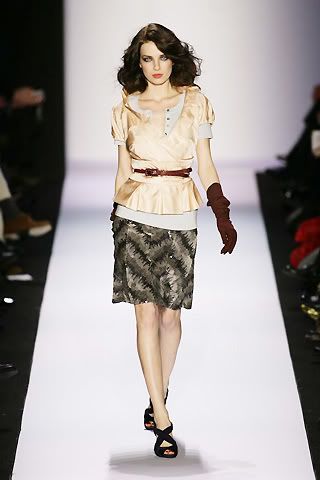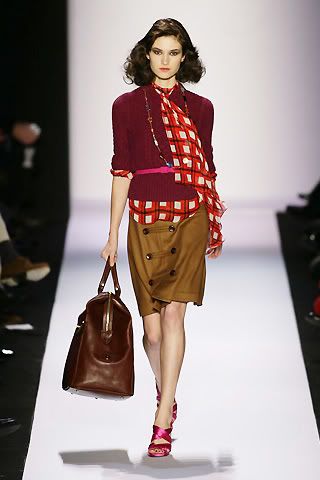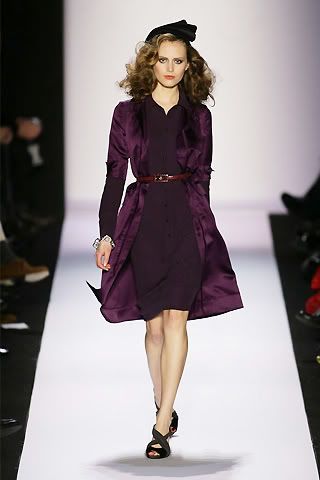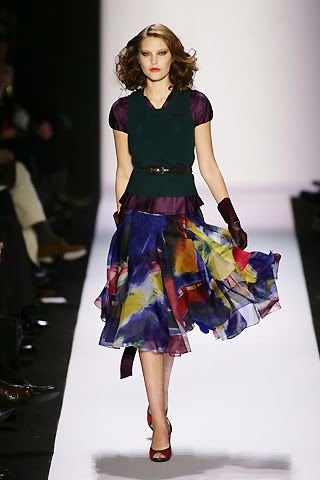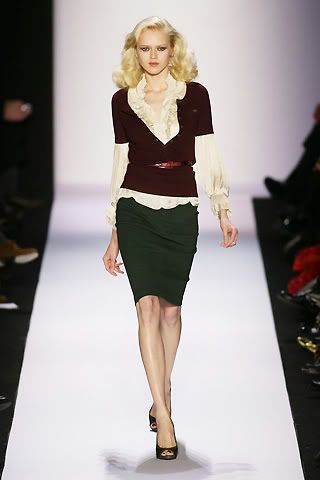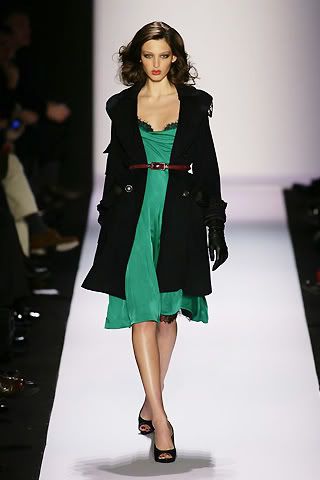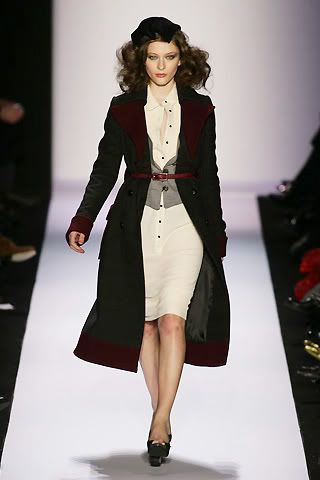 Photos from
Elle.com
I could wear her separates every day, I'm pretty sure. Just look how classy and put-together looking they are. What sorority girl doesn't crave to look polished and chic like that? I know I sure as hell do. And the formal dresses? I'm not sure what I would do with them, but I'm sure I could work something out.

My way: